Image source: IoT.nxt
With the growth of technology, the world is dominated by lots of innovative trends like artificial intelligence, data, and ever-advancing connectivity technologies, and in this regard, it's hard to leave the iot technology trends.
And this Internet of Things (IoT) is cementing its place as one of the powerful technologies of our time. IOT also refers to the interconnection done with the help of the internet of various computational devices embedded in daily objects to enable them for sending and receiving data.
It also involves connecting devices to an internet connection, including coffee makers, cell phones, lamps, earphones or headphones, and varieties of wearable devices available in the market. It is applicable for machinery components, including a jet engine present in an airplane.
IoT technology trends to watch out for in 2022
Internet of Things concepts and technologies are consistently growing significantly and hence, it has become trending these days. Today, many government bodies, business organizations, and many common people have recognized trends for iot is growing; Because of this, we can say that IoT will bring drastic revolution in the future of business and homes/households. Whether you look at fitness bracelets or bands, smartwatches or any other latest equipment, IoT is capturing a huge storm in the modern technology market.
New generation manufacturing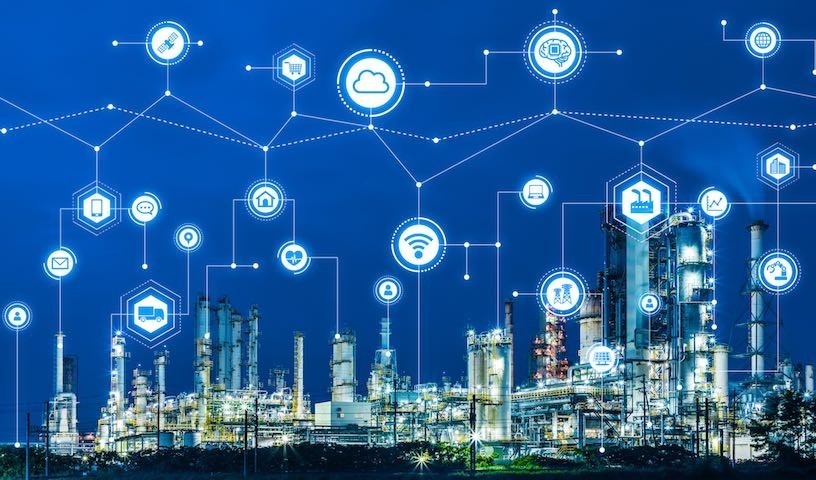 Image Source: AT & T business
According to Chris Steck, Standardization Head at Cisco Industries, the Internet of Things boom will help in the emergence of the next generation-based manufacturing process. The manufacturing sector is creating a huge buzz related to industry 4.0, and a huge collection of various new abilities for smart factories has proved to be a driving force for the upcoming industrial revolution.
Internet of things trends, and technologies have started with connecting various machines, sensors, innovative devices and varieties of other valuable assets, while the latest IoT data provides consistent value to six sigma and various other consistent improvement methodologies. Hence, many adopters have witnessed a huge improvement in the overall efficiency of production machines. If this is not enough, most industries/factories have obtained IoT benefits in processing waste materials properly to achieve no or less pollution and optimum consumption of available energy.
Today, you will find about 50 billion connected devices in circulation to generate about 8zeta bytes of data. Considering this trend, experts have predicted that future trends deployments will soon include a holistic cloud and mobile platform comprising planning and analysis with operational autonomy, digital twins and augmented type of human interactions with machines via predictive analysis, AI services and varieties of supporting applications.
IoT in Supply chain & reality
Supply chain, reality and retain industries have experienced drastic growth with the popularity and demand of IoT devices. Especially, retailers have obtained benefits in the form of their abilities to interact with other people personally, while supply chains are able to track their product offerings in industries and factories. Whenever we talk about the latest technology to operate ecommerce sector successfully, IoT plays important role to bring a drastic revolution in the entire ecommerce industry.
Coreway solution holds expertise for mobile apps for all types of industries that connect with different IoT device.
Contact Us
Decentralization using IoT & Blockchain
A large number of enterprises, financial and organizational procedures will become decentralized and self-governing as well as optimized on a real-time basis, thanks to the evolution of innovative Blockchain technology and IoT.
Moreover, today, a majority of enterprise systems has started evolving them from onsite cloud ERPs to make enterprise abilities fully decentralized and thereby, reducing the overall cost related to ownership, maintenance and transaction procedures. A few of the startup groups have already started with creating top-class IoTA Tangles with the aim to develop enterprises components and modules to model their existing business procedures within no time and without any cost related to SaaS or cloud computation.
On the other side, you will notice a few companies as creating advertisement platforms and marketplaces by using Blockchain and IoT technologies. Indeed, we can expect to witness centralized and monolithic computational models broken into varying micro-services and distribution of jobs to decentralized devices and machines. Along with this, industrial IoT formed in convergence of Blockchain technology and Artificial Intelligence will permeate into financial transactions, governance, healthcare and various other disciplines in near future.
Healthcare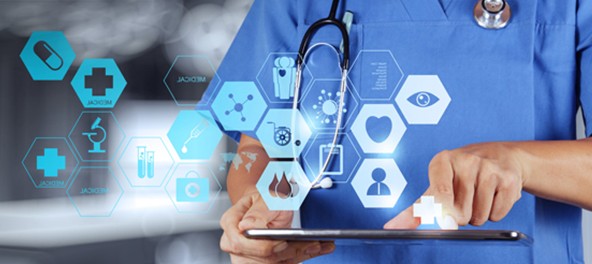 Image Source: Krypto money
The Healthcare industry has witnessed a massive revolution with varieties of IoT applications. If you look at the data highlighted about the medical/healthcare sector, you will find that recent trends in the IoT of medical equipment will grow at compounded growth rate annually by about 26.2% to reach about a 72billion dollars by 2021. This is because healthcare professionals opt to connect various devices, such as wearable systems, sensors, health monitors, medical equipment, and a gamut consisting of medical devices. Besides surgeons and doctors, many other individuals related to the entire healthcare industry had become more tech-savvy than before, which would result in a drastic increase in the adoption of IoT devices in the medical industry. Virtual assistants and other essential mobile health applications to monitor the condition of a patient at home, implants and smart wearable devices to communicate various patients' parameters and smart cars to monitor the vitals of a patient in transit and varieties of other essential smart connected devices are enough to reshape the entire healthcare/medical industry with innovative IoT applications.Security
With the consistent increase in IoT adoption, large numbers of devices have started connected with Internet of Things. Expansion of networks leads to increase in the overall volume of data and in turn, increase in the risk of information. Hence, increased usage of IoT should essentially accompany increased IoT security impetus. Until now, not each of the IoT devices come as equipped with type of security features any PC or laptop should equip. However, during the coming years, this trend will change. Accordingly, there would be layering of machine-to-machine authentication process, biometrics logins become a norm with AI, while big data techniques and machine learning concepts will identify and prevent data breaches.
National Defence
Today, any country faces varying complicated levels and degrees of national threats. Positively, iot technology trends improve support of military systems and related services while providing the vital technology to achieve control on the panorama of its national defence. Internet of Things also provides the highest possible border safety based on improved performance but affordable gadgets, which are remarkable and manageable. IoT has not only improved accuracy and operational speed but also automated safety responsibilities, which often unfold in many departments and a large number of individuals.
Coreway solution offers next-gen eCommerce portal development for all types of industries that connect with IoT mobile apps.
Contact Us
Smart homes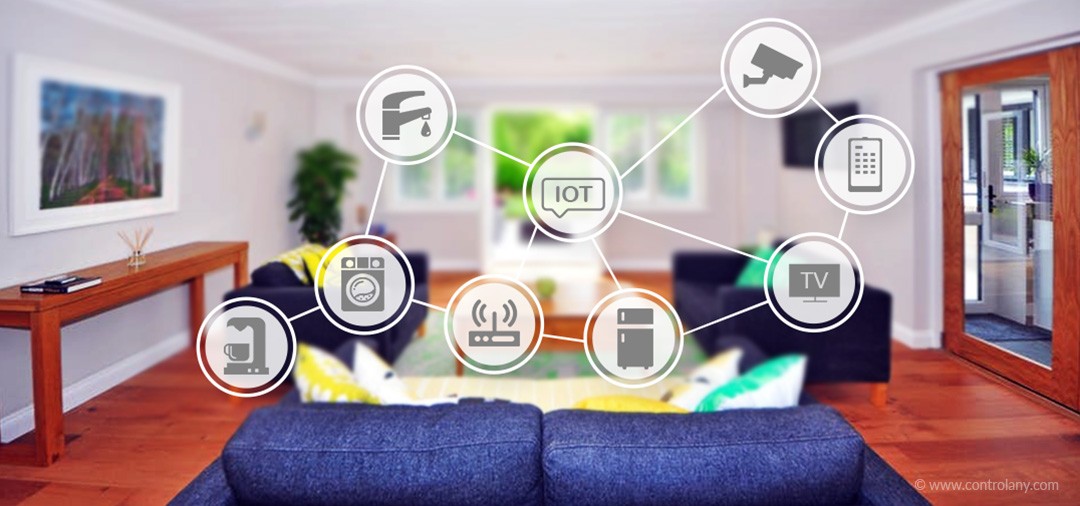 Image Source: ControlAny
During the recent few years, Apple Group and Google have launched a variety of gadgets to create smart homes. If each of these products were in nascent stage, it will obviously become even more smart and efficient by the end of 2019. Indeed, you get varieties of smart home appliances, garage-closing systems, sprinklers and fitness bands. If this is not enough, you will find the way, in which you assure home security has also become smart with the launch of smart electrical plugs, remote locks and home-based device routing systems.
Takeaway
Therefore, with the consistent increase in the scope of the Internet of Things in different operational sectors and industries, we should say that IoT will be mainstream in 2022. Contact us to integrate technology into your business process to meet your business needs and add competitive advantages. Working on the multi-dimensional model since 2010, CorewaySolution is an offshore web development company that provides IT solutions, including ecommerce development, mobile app development, responsive web development, CMS solution, B2B portal development and enterprise solution across the globe. To optimize, accelerate and transform your business goals with iot technology trends, we analyze the need of your business and implement the best-suited IT solutions with a distinct approach. Having a record of continuous success in delivering projects with fully-satisfied clients, now we are feeling pride for extensive experience in all the IT services areas.