Image Source: world economic forum
In the recent few years, we have found that the technology has touched almost every aspect of human lives. Moreover, with consistent development in the technological sector going on at an exponential rate, it has become obvious for human beings to apply innovative technologies to update various ways, in which we do our daily activities and interact with each other. A large number of innovated companies associated with mobile app development find and develop the new VR opportunities to help people for viewing virtual perception of products, places and services on real-time. Due to the immersiveness of a VR experience, it's seem like VR Technology is going to Drive Mobile App Market.
Most of the top companies and their experts have started with the development of a prime technology starting from its conception to its harness and potential with the aim to satisfy consumers i.e. XR, the abbreviated form of Extended Reality. XR is an enticing technology based on its varieties of practical applications and potential to convert multiple numbers of industries.
What is XR i.e. Extended Reality
XR i.e. Extended Reality constitutes an umbrella term to encapsulate Virtual Reality, Augmented Reality, Mixed Reality and various other things, which remain present in between each of these realties. Today, VR and AR give us distinct experiences but the two terminologies share most of the same underlying technologies to give us with power revolutionary type of XR experiences. This is because; both VR and AR converge eventually into a latest form of wearable device capable to give support to both. The influx of new teams such as AR, VR and XR technologies have some of our heads spinning while others give up to carry a handy dandy pocket guide of acronym definitions. If you are also confusing about what do the team VR, AR and MR mean and how do they all relate with each other then read here to explore all these technologies.
Extended Reality, as the name highlights undergoes transformation on almost a daily basis to give outstanding experiences to consumers and satisfy the requirements of market verticals, whether it is healthcare industry, manufacturing group, retail companies or educational organization.
In short, we should say that XR is able to provide endless possibilities to users. Other than this, if we talk about Mobile XR, we should say that it has the potential to act as a disruptive and a ubiquitous type of computational platforms for the upcoming decade, as similar to the case of Smartphone for the present decade. Because of this, our experts are strong determined to accelerate key technologies development required primarily to achieve XR adoption successfully.
Utilization of Extended Reality
XR Role in Education Sector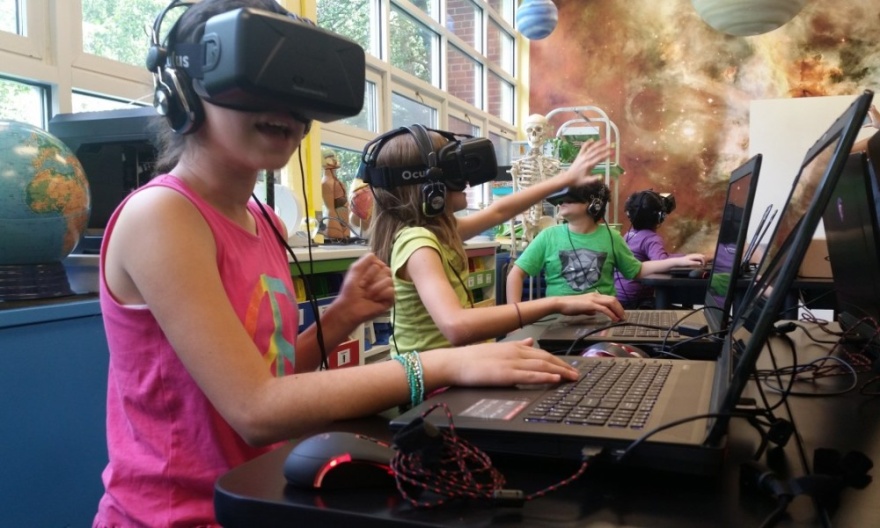 Gone those days when students enjoy and satisfy by learning different concepts by following traditional and standard educational methods. Instead, students have consistently started showing their huge interests towards innovative ways to gain knowledge and instructors/faculty members are continuing to think about innovative ways to keep students engaged with their regular course materials.
Latest and affordable XR technologies in combination with innovative visual display walls and voice activation are consistently providing promising directions and huge scope to many immense learners associated with the curriculum to obtain deep and vivid learning experiences in combination with extended learning environment.
Gamification
For a long time, gamification has obtained a huge appreciation in different industries, including the education and training sector, as it highlights many new and interesting ways to involve students and promote their learning abilities. Until now, a large number of industries have already used or started using gamification to impart education and training to novice members. Hence, scope of gamification at a glance is-
To impart training to skilled trades, police officials, combat and flight trainees, new athletes and other professionals dealing with emergencies, such as oil spills or fire
Scope of gamification in the sector psychology to eliminate hesitation or fear in case of public speaking
Application of gamification extended reality in classrooms to achieve safe experimentation by using combustible materials or to explore concepts of history and geography.
Designing of automotive, architecture, aviation and aerospace
In the sector of general medicine and surgery, where senior doctors and deans use gamification concept to explain about various types of surgeries, impart training, study human anatomy, conduct diagnosis and more.
Gamification in Space provides required training to NASA astronauts and support to complete technical tasks on ISS onboard.
Healthcare and Extended Reality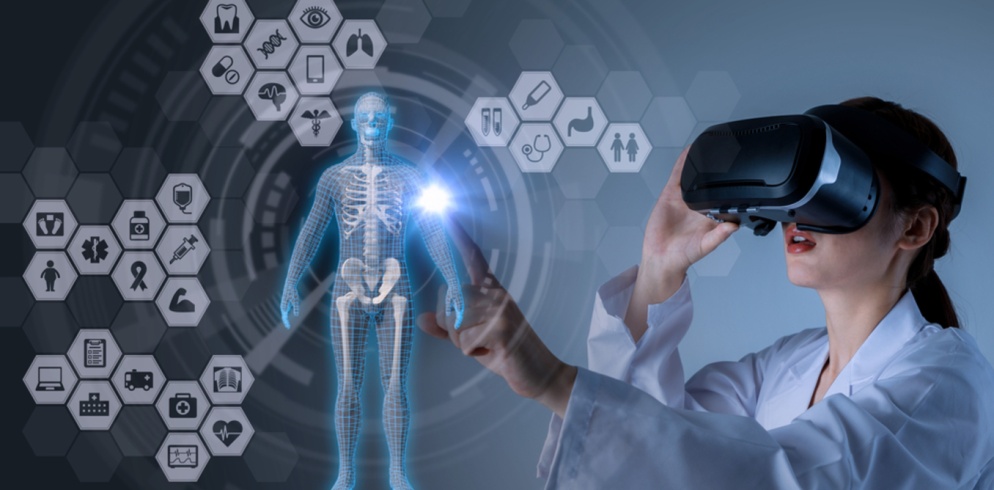 Image Source: Phys.org
Extended reality has proved to be helpful to provide the necessary instructions related to surgical procedures. For instance, XR allows stimulated surgical training sessions in different types of medical practices to impart the necessary procedural and advanced educational efforts. In simple words, extended reality gives real time assistance to a surgeon. Medical students also able to study inner functions of a person's body part in depth and gain specialization in them.
XR Implementation in Wearable Products
In the near future, we may witness the convergence of mobile VR headset, Smartphone and AR glasses in a single yet efficient XR wearable. Thus, merely a pair of XR glass is enough to use for augmented reality and for virtual reality on an occasional basis. XR glasses should essentially be of comfortable, sleek and fashionable while provide cognitive, immersive and fully connected experiences aimed to boost and enrich the life of people. Even extended reality-based glasses may replace various other digital screens, including the TV screen in the living room.
XR Scope for Business and Enterprise
Immersive technologies associated with XR i.e. extended reality has lead to a profound influence on business enterprises and companies. This is because; it allowed company personnel to interact with people in many new ways and connect with other people in an effective way as possible.
Especially if we talk about design and innovation sector, remote team members are able to collaborate on complicated visual data on a real time basis. This step allows simultaneous co-design by using complex items and ability to perform stress test based on design amends on a real-time basis. If this is not enough, by bringing improvement in performance and productivity, XR avoids delays related to bringing data and people together and thereby, reduces cost associated with design significantly.
To conclude, we should say that extended reality i.e. XR has countless practical applications. Hence, its development in the near future will bring many innovative ways related to revolutionize the way, in which we interact or view the external world.
Contact us if you want to add value to your business & give unique and captivating experience to your potential customers through MR mobile applications Development. With decades of experience in mobile app development, Coreway Solution has proven experience in delivering outstanding AR, VR and MR apps for all industry verticals. To build a new-gen AR, VR and MR applications our experienced team of app developers, UI/UX designers, 3D artist and digital producers work collaboratively.