Virtual Reality and Augmented Reality are the two immersive technologies merging consistently with the digital and physical worlds. In the latest dimension, brands have obtained a pool of opportunities to create unforgettable customer experiences. Furthermore, while discussing iot technologies launch i.e., the Internet of Things, we should say that the concept plays a major role in strengthening the fascinating effective strived by leading brands to accomplish and provide a wonderful experience to their customers. With the consistent increment in the scope of the Internet of things in several sectors, experts have predicted that Innovative IoT Technology Trends to Be a Mainstream by the Year 2019. Even data obtained from various connected devices has given brands with relevant information related to preferences of users and common use cases.
Industries and Brands that Thrive on VR, AR and IoT to wow their customers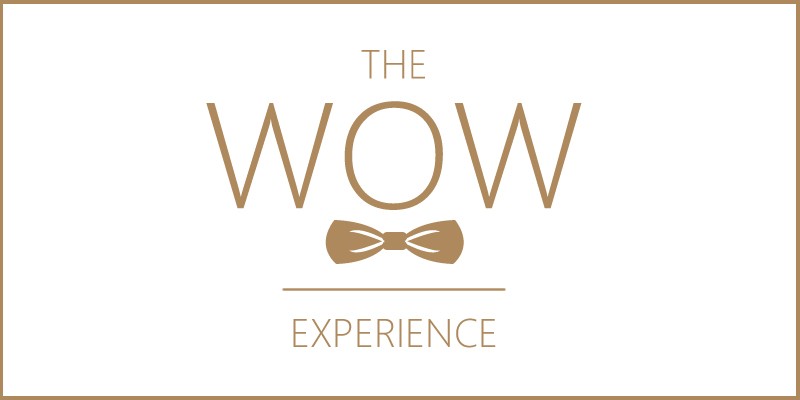 The aim to put users at the central part of the digital initiatives taken by a company or a business involves making customers king in the modern digital business. However, most companies and businesses fail to do so because they can include personalization only at a limited level, which is insufficient to develop the required wow effect.
Because of this, modern businesses should essentially target the appropriate audience equipped with innovative and customized technological solutions. Until now, our team has found many industries and companies astound international clients successfully with the help of innovative IoT, AR technologies, and VR technologies marketing and promotional approaches, as we have discussed here.
Finance
Based on the seamless and conservative finance industry type, many participants have started and showed curiosity to embrace Artificial Intelligence, Augmented Reality Virtual Reality, and other related innovative technologies. Most of the banks have started by using VR and AR apps to highlight their various digital banking solutions in a 3D environment.
On the other side, a few of them even use it to deliver outstanding customer service or accomplish their marketing/promotion services. Most reputed banks are using AR to personalize customers' experiences by providing the necessary information. If this is not enough, real estate companies and banks are collaborating to explore many innovative ways to achieve fast track of their mortgage procedures based on highly influenced VR solutions.
For instance, Oman'sOman's National Bank uses AR technology to assist its customers in locating the nearby ATM centers and bank branches while helping find offers and deals while walking down in a shopping mall or at any place in the Oman streets. In the same way, UK'sUK's Halifax Group and Australia'sAustralia's Commonwealth Bank are assisting their customers in finding homes based on AR technology apps to search for data related to domestic properties available for sale whenever they pass from the respective places. One of Citigroup'sCitigroup's global bank members, Citi, uses HoloLens powered by Microsoft to create various holographic workstations to help their traders. In this way, traders view data in 3D images and present it in holographic sphere shapes placed at the top of any virtual workstation to resemble cloudscapes.
Automotive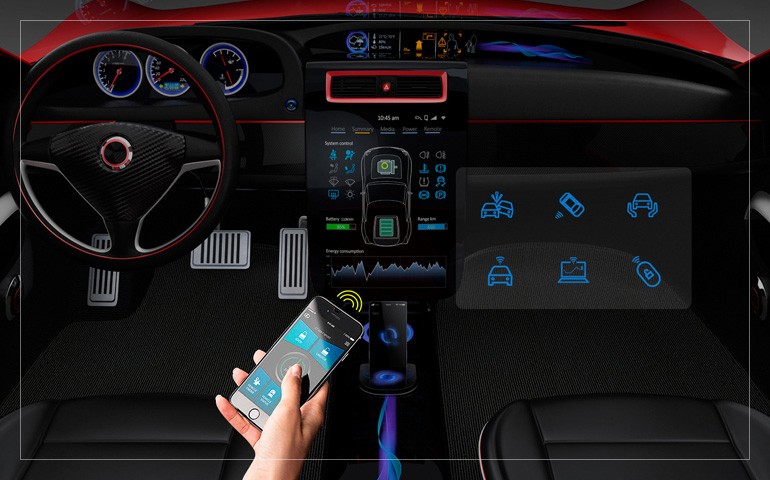 Image Source: Softweb lot
Augmented Reality has come up with an entirely new perspective on the automotive/automobile industry. Whether we talk about testing, design, safety, or simply providing the futuristic type of customer experience, car manufacturers have obtained knowledge related to handling Virtual Reality and Augmented Reality in various aspects related to marketing and promotion. Today, automotive companies have made the complete vehicle lines available virtually to prospects and customers. Even customers may use AR to look at displays to boost their driving experience or test-drive without actually driving the vehicle.
Want to develop Mobile app with AR/ VR or AI integration technology?
Get a quote now
Entertainment
The launch of AR apps and AR /VR headsets have made a drastic revolution in the entertainment industry and gained popularity among many users. Frequent usage of various mobile devices, VR devices of outstanding looks, and improved iot technologies IoT data availability make the latest technology and technological devices fit perfectly for the entire entertainment industry.
Travelling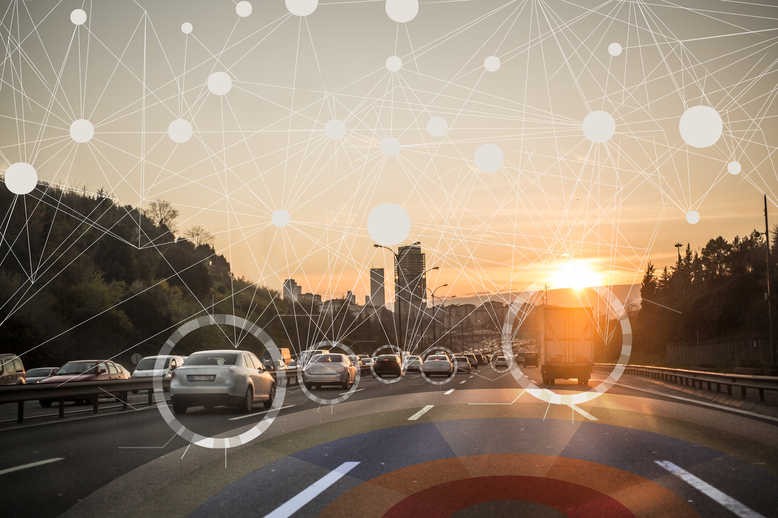 Image source: Gigabit Magazine
The traveling industry is also a well-tried industry that experiences various technological concepts, including AR and VR technologies. Whether you talk about travel agencies, airline companies, hotel groups, or any other industry player, they have obtained plenty of benefits from innovative Augmented Reality and Virtual Reality programs. Technological apps and internet facility combination lets you search for the best travel agent in the less possible period and helps you journey to any exotic, distant country, explore many rare but interesting landscapes, catch sunny rays, and many more.
Fashion
Today, many apparels and accessories brands are providing customers with a look at various exclusive items available in the store simply and easily. Indeed, with innovative ways, fashion brands today expect to get an increased audience, satisfied fashion lovers, and massive sales. Especially in the case of the retail and fashion sector, AR and VR combination plays a vital role in providing outstanding purchasing experiences to people, thanks to improved self-service abilities. With the integration of iot technologies launch speech enablement and natural language process engines, people's apparel and accessories shopping experience has improved significantly. Besides this, customers are now using mobile apps provided by fashion brands or undergoing live chat to personalize their overall experiences further. In this way, apparel brands use virtual technologies to drive massive customer engagement.
AI with AR and VR in Logistic industry
IoT has proved to be an excellent option for tracking varieties of logistics procedures and performing automated actions on varying levels, whether it is the remote level of quality control to shipping in an anticipatory way. The combination of AR and VR backed by IoT has helped many operators and manufacturers improve controllability and traceability by simply visualizing various delivery and shipment procedures.
Rolls-Royce: example
As an automotive giant, Rolls Royce highlights a captivating type of future concept to converge various immersive technologies with the IoT. Accordingly, it has a brick-and-mortar control center to manage a big fleet of autonomous vessels remotely across the world. AR technology allows the monitoring of drone shifts to navigate by using AI, IoT systems, and machine learning.
Want to develop ecommerce site with AR/VR or AI integration technology?
Get a quote now
AI with AR and VR will be the next big things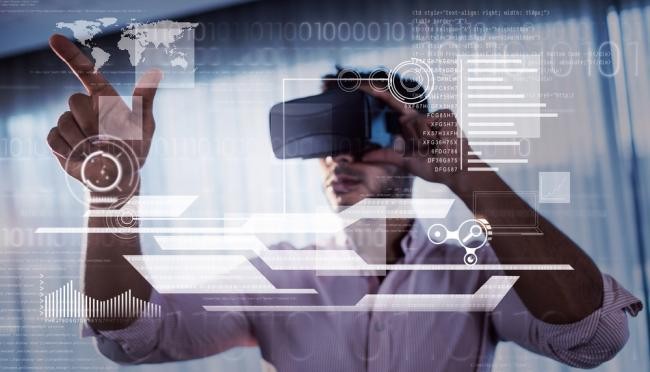 Image Source: cgsinc
The combination of Artificial Intelligence, i.e., AI with AR and VR, has become essential for the success of any business in the modern industry. This is because VR and AR are emerging technologies often used by modern companies and business organizations, while AI is of huge significance to achieving advancement by a large number of modern enterprises. The integration will bring a wide range of opportunities and wonderful experiences based on deep connections between AI and AR or VR. Strong reasons to justify the combination of AR/VR with AI are-
Latest AI developments, especially in deep learning to foster speech recognition and images on a real time basis
Increase in availability and reduction of costs related to local storage and processing
Expansion of network bandwidth to help in improved data streams
AI availability in the online cloud
Conclusion
Consistent development in the latest technology and concepts in IoT & AR/VR technologies has brought many significant changes to doing business or dealing with customers and prospects. Therefore, we can say that the combination of AR, VR, and IoT backed by AI will redefine business shortly.
Contact us if you are looking to avail yourself of web development solutions with complete transparency, scalability, and security from a leading and professional offshore web development company. Established in 2010, Coreway Solution is a trustworthy offshore web development company that caters to a full spectrum of services at affordable costs while being aesthetic, modern, and consumer-centric. We have employed a team with profound knowledge, cutting-edge technology skills, and immense experience in web development with coding standards and appropriate optimization who strive to bring peace, precision, and perfection to your business implementation. We at Conway Solution are driven by a passion that makes us different from other web development companies Because iot is the future.