Image Source: fungglobalretailtech
The rising comfort of internet-based activities has led us to perceive the tasks that were done previously just fine as troublesome. Nowadays, people believe that learning a skill besides their 9-to-5 job would take up too many hours. Increasing versatility among people and the widespread of media has left us craving for numerous skills. Fortunately, our technology today has cleverly looked after the criterion by presenting reality technologies that make communication overseas faster and easier, brought shopping to the convenience of a click, made accounting and transactions hassle free and more. In addition, Extended reality has provided endless opportunities to the modern industry and people as it allow users to customize their choices and choose the path they wish to venture on.
In the following list, we will look at the most awaited reality technology trends that are sure to take the year 2019 by storm.
Mixed Reality Data Organisation
Science has leapt boundaries to present us cellphones, supercomputers and other such massive influencers. We have often come across the idea of floating user interface in movies like Avatar, Iron Man and Minority Report, which have paved way for some serious humankind goals. The stunning user interface manipulated by the actors while they are scheming or designing a layout makes us wonder if real-life secret agencies actually work this way. Sadly, it is yet to be invented.
While virtual reality can transport the user into a reality filled with data and charts to manipulate as they want, augmented reality can even incorporate tangible elements into the world. Therefore, we are hopeful that mixed reality can give us the ultimate data organisation we have been wanting.
VR remote training employees
The current situation of VR remote training is exploring physical tasks that the employees can perform to test their skills. It is now seen as an effective form of learning and honing industry skills. Although the entirety of the VR remote training scheme has not been invented yet, according to Kelly and Hughes, the reality technology holds great potential. Overseas employers and employees have interacted via the internet so far but now VR takes this to another level. In the near future, it is predicted that VR will enable remote training possible.
AR in Brand Promos
Brands like IKEA and New Look have already introduced augmented reality into their promos. They see AR as an innovative tactic to increase sales by allowing the customers to be more liberal with the product browsing. IKEA allows its customers to place the desired furniture in a room they wish and witness the results in maximum AR clarity.
Even upcoming movie promos are introducing AR selfie filters on popular apps to attract media and customer attention. The brands are recognising the worth of AR marketing in today's generation.
Widespread VR advertising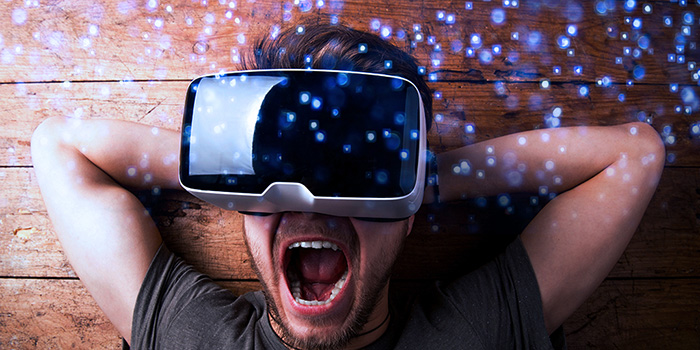 Image Source: netbase
Virtual reality is the first of the reality technologies and has impressed the developers and the users throughout the years. VR has the ability to reach out to customers conveying the potential of the brands. It creates a likeable and immersive virtual experience that allows the customer to preview what the brand promises and what its story is. Virtual reality ads are currently the most successful market campaign, as you can understand from Infiniti's Q60 test drive.
More commercialization of the 360-degree videos
You might have fallen head-over-heels for the social media 360-degree videos. Ever since 2015, the 360-degree videos are bringing the entire surroundings to the media and baffling us with what goes missing in a usual photo. Experts suggest that more of such videos can be expected in the coming year, as you can see brands like Honda and NASA strategizing their ad campaigns with the viral video technique. The quality of the videos is improving each year and soon we can expect more enhanced videos spamming our social media walls.
Bridging distances to access information, people, and experiences by Extended Reality
The reality technology does not end at AR and VR but rather aims a more immersive and ubiquitous extended reality. By 2019, customers and users will be experiencing technology like never before that strives to bridge the physical distances between people, information and experiences.
We have already discussed how VR can remote train employees while their employers put the specific candidates in certain virtual situations and train the real ones remotely. Supply chains are now choosing extended reality over traditional operations by enabling their customers to visually place orders. This has improved a staggering 15% of company productivity.
Boosting Mobiles Sales
You would think that there could possibly be nothing more that our smartphones can do. The idea is not entirely baseless, as phone companies either make their model physically more attractive, include impressive camera features or enhance the accessories to boost the sales. However, VR and AR promise a more immersive experience that transcends mere AR selfies and VR shopping tactics. Although it is not possible to predict what the year 2019 holds for us, companies are hinting towards a reality technology inclusion.
Improved efficacy of existing processes
Be it your regular online shopping or a YouTube tutorial, XR, VR and AR are striving to improve the efficiency of how today's processes work. Today, we are impressed by the video chats that make remote conferences possible. However, our ever-evolving science does not stop at mere video chatting but wishes to incorporate reality technologies to imitate a conference room so as to encourage an immersive experience that was previously not possible. Similarly, you can expect ad campaigns and customer previews to receive a revolutionary modification in the coming year.
Utilization in Healthcare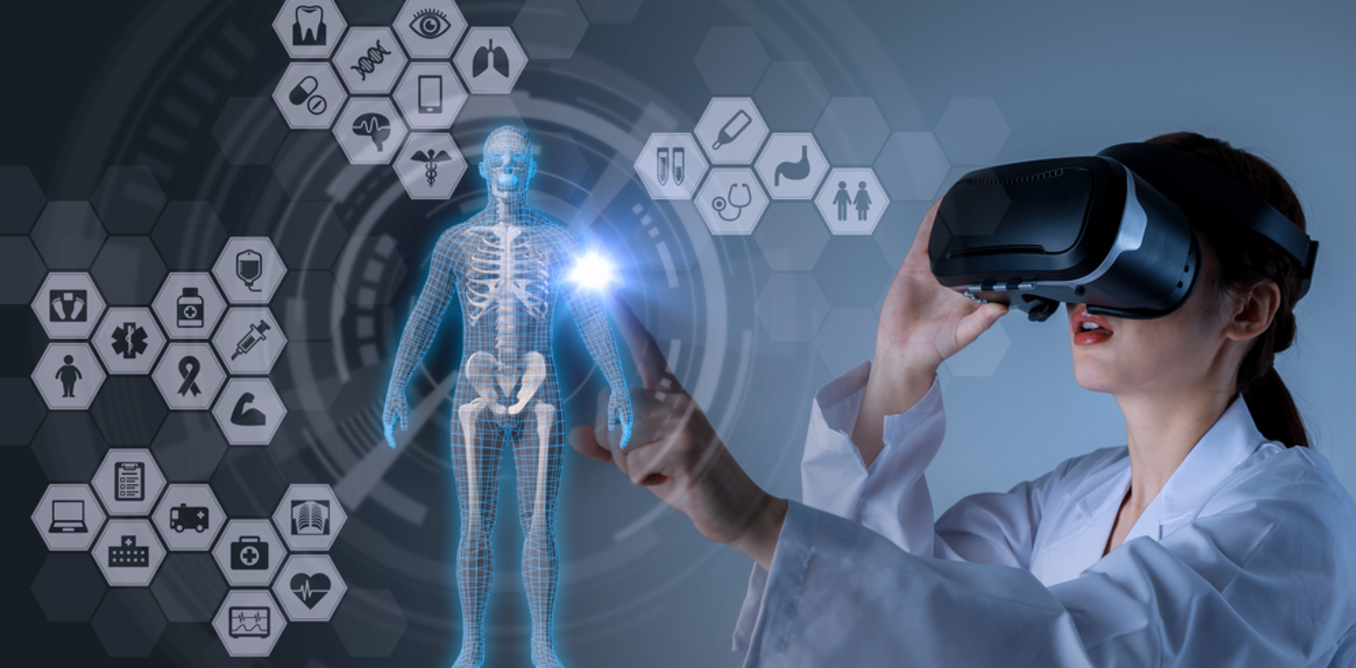 Image Source: Phys
It has been predicted that AR will generate $2.4billion by the end of 2020 in the healthcare industry. To erase the possibility of human error technology is taking even healthcare industries to the next level. Although VR aims at a more digital outlook for the industry, both these technologies will be extensively used in rehabilitation and training. The 3D operating rooms are a prime discussion subject that can make training periods for potential surgeons more immersive and efficient.
Takeaway
Reality technologies like augmented reality, virtual reality and mixed reality introduce an immersive experience like nothing before. They promise to dispel the inconvenience caused by distance altogether and optimize the digital future. Be it gaming and entertainment or marketing and business, reality technologies show statistics of fast growth attracting hundreds of users every day.
Contact us if you want to exhilarate your business with reality app development that adds great benefits to the business world. Established in 2010, Coreway Solution is globally renowned offshore web Development Company in India helps you thrive and survive in your business by providing creative and customer centric websites development, mobile app solution, software & B2B portals development. We have employed team of experienced and highly knowledgeable employee who strive hard to achieve your business vision.