CAREER
@ COREWAY
Join a team on mission to make tomorrow better
with technologies.
Our core values are our heart and it is the only reason of our success. Everybody
at coreway solution learns them, loves them and lives them.So we all
are working on the same desk without any Boss-Employee label.
And the values are //
Karma You will get what you will do with what intention!
Satisfaction If client is not satisfy than we are not done yet!
Commitment Always stick with the commitment!
Transparency If you are not transparent, you are lier!
As we are strictly stick to our values, we keep the transparency with our clients
as well as our employees. For this, we have made our HR policies open to
read before apply. You will get what you will find in this policy.
" I am here since the company has started, I was the only developer at initial stage sitting with founders on same desk. I have seen potentiality in them, so I was ready to work with them even it was just start up company, and now I feel, my decision was right. I get everything what every initial developer is looking for. Together we have accepted many challenges of clients, and successfully finished them. Which explore many of my skills. So I get the best platform here for my better career. What most I love about Coreway is the ongoing atmospher "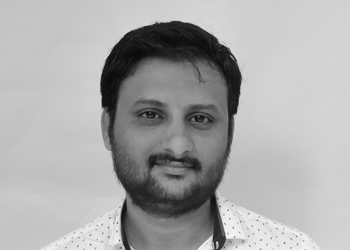 Nilay Chaudhari
REASON

TO WORK AT COREWAY SOLUTION
Friendly working environment where all are working on the same desk.
No boss, No employee labels, only leaders and changers.
Alternate Saturday off
Flexible vacation to live balanced life
Flexible timing for women
Paid leaves
Work from home on certain cases
Interest-free contingency loans for housing deposits, marriage, illness.
Employee Referral Program
Tea-Coffee-Snacks anytime
Celebrations – Birthday, Festivals, Events, Picnics and tour