android app prototyping & design
android wearable device app
android virtual reality app
Android App Development Services
Android mobile development services are very popular across the world. It is one of the most premier IT services across the globe. We are expert in providing you the best quality Android mobile development services. Team of our IT professionals have vast experience in handling offshore mobile app development projects.
Our main motive is to provide offshore scalability and cost effective services to our clients. We are sure that we meet the expectations of every user and deliver our hundred percent results. Our developers have served wide range of best quality services. They do research before providing any services and understand your needs.
As a pioneer Augmented reality (AR), Virtual reality (VR) and Mixed reality (MR) application development company in India & USA, We bring these innovative technologies to your doorsteps through creating mobile application integrated with these all reality technologies that helps your business to reach potential clients & create brand image of business digitally. Having a proven track-record of providing innovative and highly interactive reality app, Coreway Solution provides a comprehensive reality app development solution across the globe that capable to add value to the business. At Coreway Solution, We are a team of passionate professionals who are capable to push the limits of these latest technologies and provide world-class and efficient mobile app for multiple industrial verticals such as Healthcare, Gaming, Retail, Finance and Education.
Enterprise Application Development
We believe in proffering our customers excellent product quality that enhances productivity of their enterprise and keep them ahead from their competitors.
Maintenance and Support
After developing successful android app, its maintenance also has same importance! At Coreway, our technical team can assist/support you to keep your app up to date and help you to increase your business online.
Android Application Testing
Before deployment of any android app, one must need to apply some standard so that the app store can accept it. At Coreway we have experienced team who can test and publish your app on store.
Custom android app development
With increasing needs of Custom Android mobile apps, we proffer opportunity to our developers to keep them updated with all the latest mobile operating system and development platform.
Why Coreway ?
Why Coreway Solution for Android Development?
6+ years of experience
220+ client base
750+ Web Apps Delivered
2000 Sq.Ft Secure Development Area
Served 21+ countries across 20+ Industries
Priority for customer Values than money
Less turn around time
Dedicated manager
My name is TY Smith from Digital Delux and we worked with Coreway Solution for about an year now. Their technical knowledge, their knowledge of the web and programming, their business logic knowledge and general troubleshooting knowledge have really made them an important assets for us as a company. Weather its small project, long project , dead timline, they always delivers us quality product on time. I ll highly recommend coreway solution.
Ty Smith USA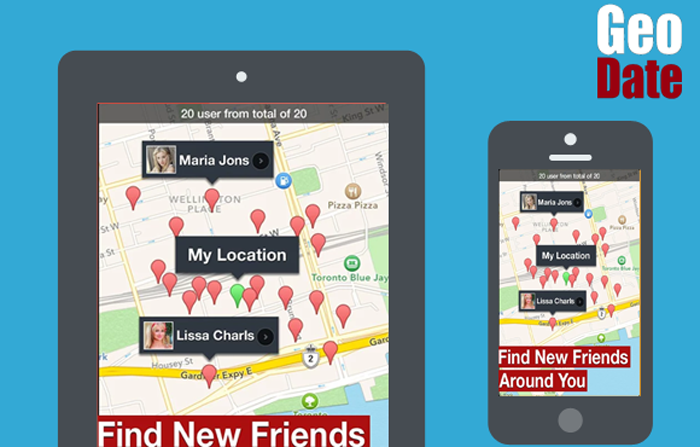 From Our Lab

The days are gone when employees are bound to work on employer chosen desktop. The evolution of mobile devices along with Android & iOS based mobile application has forced employers and corporate world to extend their definition of work environment. A lot has been written on importance of Enterprise Mobility, but one should always ask oneself questions to establish productive relationship between mechanism and outcome. So, today's question is Enterprise Mobility is really a need of era? Let's have a logical discussion.
Pros of Enterprise Mobility:
Yes, Enterprise mobility is definitely having its benefits to the system.
BYOD (Bring Your Own Device)
A common employee would definitely like to work on the device which is handy to him/her. On first place this system brings smile on people at finance section of the company as it seems to decrease expenditure to great extent. It enhances the efficiency of the employee as well.
Work from Any Where at Any Time
By giving access to the business system information on a mobile device to employee, organization actually is able to decision making process more rapid, smother and impact. Data submission made quite easy and at the fingertips for sales and marketing team by this process. It also helps the administrative back-end along with business analyst to analyse real time data.
Enhances Consumer Experience
Enterprise Mobility does not limit itself just to employees. Increased availability, use and demand of mobile devices by consumers opened a whole new field of mobile apps. This system helps business to connect with consumers and engage them more efficiently.
Greater ROI
It is concluded from the past experiences that employers traditional IT investments can be decreased by deviating that flow into Enterprise Mobility related virtual infrastructure. This will help to increase your ROI (Return over Investment). Simultaneously, if you can establish and manage an efficient work-flow system with Enterprise Mobility; you will be getting more returns.
Counting benefits of enterprise mobility is not a big deal. One can even lengthen the list shown above, but it is quite complex to establish such system. The security concerns and developing efficient user interface is greater challenge practically. Here are certain points one should not forget to consider while redefining the need of discussed system
Present Challenges & their Solution with Enterprise Mobility
IAM (Identity Access Management)
As we all know popular mobile devices today having workable screen of 4.5 and 5.5 inch size. Being a technology geek, I can tell you that screen size bigger or smaller than this will not be user friendly. So signing in into the employer's business system must be easy while also being secure. As with smaller screen of mobile devices (You can also consider tablet or phablet here), it is difficult to enter complex and strong manual passwords for user/employee. The possible solution is, one can go for bio-metric along with pin.
The other noticeable point is that, system must identify user and give access limited to its designation. It is available with present technology but it should be less complex at user-end.
BYOD
You will say that I have mentioned it in the benefits of the system, but believe me it's a challenge, too. You may find me a bit retrograde here in this point. Still, according to me BOYD should be replaced by CYOD (Chose Your own Device). In this system employer will make a set of devices and employee has to choose any one device for him/her to work on. This system will greatly help to secure the business data system.
Mobile Application Development
Have you ever surveyed that why Whatsapp is so successful? Yes, I know it has nothing to deal with Enterprise Mobility. The reason behind mentioned apps success reveals many factors. Along with its social capabilities and consequent addictive effect, the app has really good User Interface (UI) which ultimately gives enhanced User Experience (UX). Mobile developers are working nowadays to a great deal on UX for social and B2C apps; the same also applies to B2E apps. Ultimately, one should understand that employees are also human beings.
Security and Use of Cloud Based Services
It is challenging to maintain security levels with mobile devices having internet access. On top of that using cloud based services, will put your security team on their toes to meet the ends. On the other hand, cloud based services have proven themselves with greater work flexibility at user and server end. The possible solution for this challenge is collaborating individual cloud with employer's local cloud.
Conclusion:
One cannot run away from the fact that Enterprise Mobility has its advantages and it has invaded to a greater extent in traditional IT setups of the companies. The need of the era is to extend the boundaries of Enterprise Mobility by finding out all possible solutions for "dynamic challenges" arising day by day in the field. The process will consequently lead us to efficient and secure work flow.
We cannot rule out the fact that employees and consumers will ask for Enterprise Mobility and businesses must move to it in order to keep up with technological shift. If you are a Middle scale or Large scale business owner, if the nature of your business has lots of to deal with data, number, codes and reports you really need Enterprise Mobility.