Everybody talks about the success story of this store. However, there is a story of how a badly made decision regarding the online store business put them at risk of losing their customers. Enjoy this story in order to learn from it and avoid the actions they took in that moment. Let us tell you first, that Marks & Spencer is one of the UK's best retail brands, selling high-quality clothing, homewares, and food products to more than 33 million customers.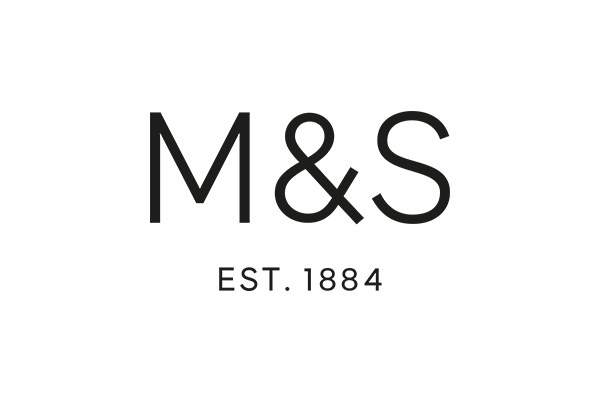 Image Source: webtrends.com
In order to expand their range, Marks and Spencers launched a £ 150 million redesign of its public website. However, the redesign that lasted two years, started badly because they threw an 8% decrease in online sales not to mention innumerable customers frustrated and frustrated by the restructuring that many saw pathetic for the large sum of money spent.
It has to consider that the restructuring of the entire web page took in the entire process two whole years. Laura Wade-Gray led a team of 50 software developers and tried an initial innovation approach to redesign this website. This was an idea moving away from the Amazon platform and would strip her of the throne of internet sales, but that did not happen.
M & S restructured from its homepage to its final corner.
One of the most common complaints visitors had was:
They could not register on the site or reset their passwords.
The navigation became very difficult to use and very different from the ones that were accustomed. Finding the objects they wanted was a challenge that many of them became impossible or very complicated.
The articles delivering was sometimes patchy. Some customers had items delivered in the wrong direction or received items that were not from them. Internet commentators were all shouting in unison asking for the old website to be brought back.
Now knowing the most common complaints of the visitors, they will be able to understand and to know the mistakes they committed and that they should avoid.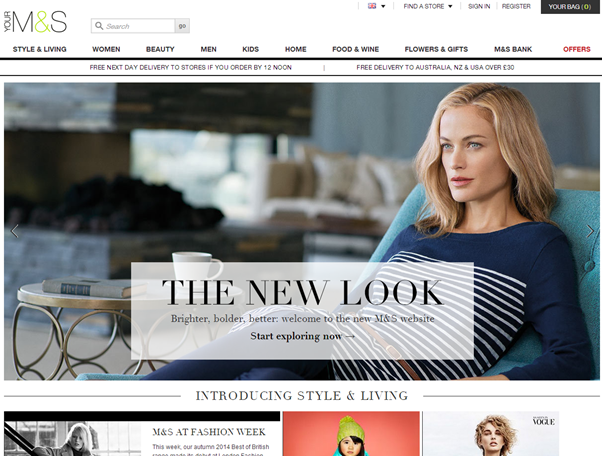 Image Source: digital-tonic.co.uk
The user's frustrating experience
First, let's talk about the user experience. Having to re-register their details on a website is going to cause frustration for anyone and that means that visitors leave or open a displeasure from the beginning to the page, but why did these occur? Because their previously stored details were not valid because the new M & S site had started from scratch leaving its database of 6 million users during the transition.
Technical Problems and Errors
Second, there were many technical issues and errors that brought the site making it fall from the launching. These errors were not limited to access to the site but also wreaked havoc on users who wanted to buy and even if they managed to buy, their orders were delivered to random addresses that had not chosen.
In addition, stock numbers were also erratic, which meant that even if the order was successful, visitors were notified that the item was out of stock. These basic usability bugs should have been fixed before the website went public.
Simple tests would have been part of the redesign process so it is disconcerting to see these novice mistakes. This would have a detrimental effect on the visitors' perception of the new website and the M & E brand.
Too many changes for old customers
Finally, the change that was all the page "overnight" was a big mistake. Ancient clients who had been using the website for years had become accustomed to the UI of the website runs old. Such a dramatic change would mean that they would have to unlearn and relearn how to use the new website. This change must have been much more focused. Larger websites like Amazon also redesign parts of your website quite often, but in a more controlled and thorough manner.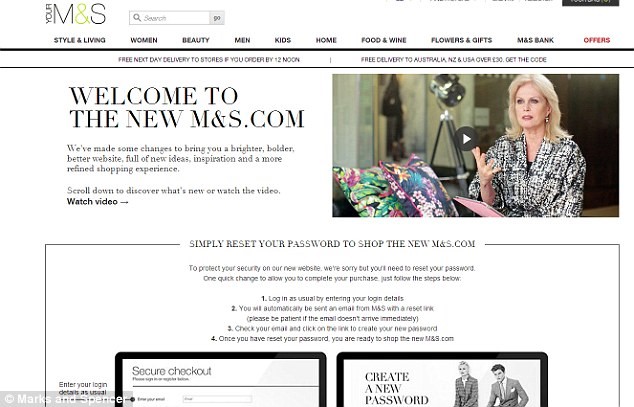 Image Source: Daily Mail
In conclusion, M & S had to make usability and exhaustive tests of all the changes made to create the impact they wanted to "innovate" but in the end, the impact they created was very negative, from the frustration of users in the use until you stop using it.
Why you have to migrate with experts?
Because an advice is necessary when a business needs to make a big decision like updating its new online store platform.
Coreway Solution has one of the best teams of web developers in India to update your business with the most extensive and best market segments on the planet.
If you do not decide to improve your business platform online, simply your business would be staying in the past and will not have the possibility of having a high and deep profitability.
That's why we recommend using our service overall because creates unique experiences through technologies that transform brands to grow their business and make people's lives better than now.
We have 7 years doing this with a solid reputation among 250 organizations around the world who have been saved more 5MM $ thanks to the innovation of their processes through technology.
Check out our services here: https://www.corewaysolution.com/technical-expertise/shopify-ecommerce-development.html