Overview
In this article, you will learn about the latest AR technology that is now introduced in Apple handsets. With the use of AR Kit 2, one can feel the product closely with naked eyes in a 3D format. This new feature is introduced so that the buyer could take a close look of the product he wants to buy like it is placed in a natural environment. Gimmick pictures, modified image resolution all are altered to a new AR Quick Look.
Shopify is integrating the feature i.e. phone based so that online purchases could look more lively for users. The Canadian ecommerce company declared recently that AR Quick Look support is now added in the latest apple phone sets. This feature will be live in iOS 12, while 600000 merchants all over the World Wide Web could integrate later.
Evolution of Augmented Reality in Mobile and ecommerce world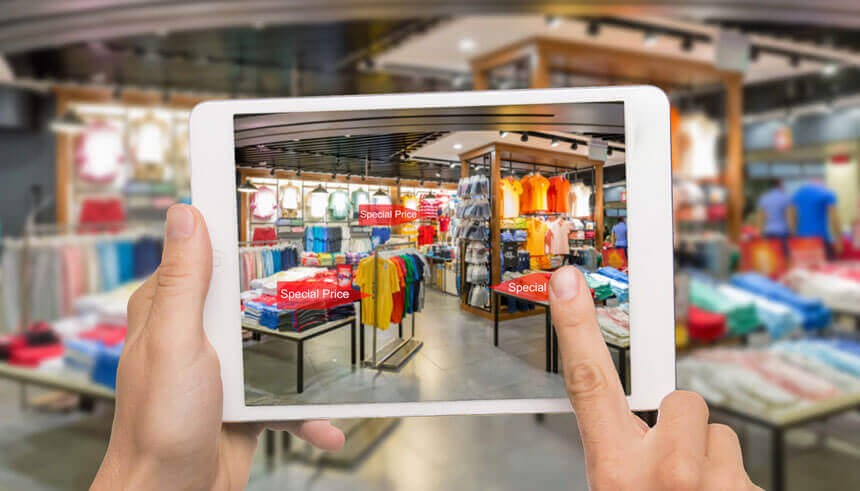 In the digital age, it is obvious to expect new technical development now and then. It has commanded to a new ecommerce world and gave new merchants a selling platform called online by which direct approach to the consumers is possible. However, retailers tend to aim on providing a consistent experience offline as well as online, still technology has shown a vital role in online shopping methods. The main focus is to engage the consumer deeply and allow them to sit, relax and shop at the online platform through augmented reality i.e. AR.
By using the AR in mobile and ecommerce world, retailers actually bring intensive experience in terms of interaction and personal. With the use of AR, one could sense the product closely by watching its 3 dimensional image. Seller could click the image through AR software, post it on the website and a buy can actually scroll on the image without downloading it. The image seems like it is kept in front of your eye like you can somewhat see through your eyes at a local shop in physical.
Want to develop shopify store with AR integration technology?
Get a quote now
Earlier, shoppers were deprived from seeing a product in such a way that it is visible in reality at the online shop. Like in an actual store you can evaluate and feel the product, it isn't possible in virtual reality before. But now with the help of the AR software a shopper can get to see the product like it is alive in front. This is a biggest evolution in the ecommerce world and in mobile industry.
Therefore in the coming future, you can expect to how an outfit would fit on your body or you can try a new makeup by using the functions of the AR.
Shopify and Apple iOS 12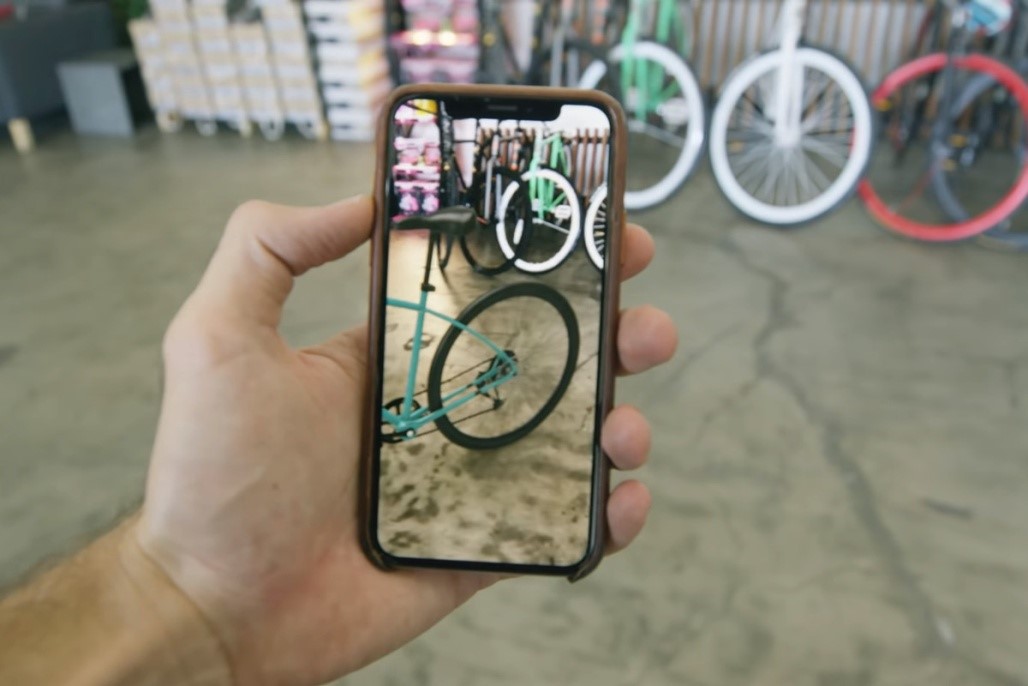 The last Monday, shopify disclosed a new tool for their sellers so that they can create an overall enhanced Augmented Reality (AR) involvements. On the release of iOS 12, shopify notified its vendors about the AR technology and its ecommerce integration. From within a web browser, latest functionality will be provided by the AR experience. A toolkit will be offered to the businesses so that they can create their Augmented Reality AR experience and integrate 3D modelling partner and 3D warehouse application. These tools will help in adding AR quick look support features to their shops nicely. Thus, shopify is a platform that hosts around 600000 stores which sell their products and now able to access to AR technology for their web portals.
Shopify claims that by the use of AR technology, sellers will be able to provide their customers a new 3D way to experience brands and products in a more sensible form. Longer interaction and potential buying will be entitled if AR technology will be used widely.
AR has potential to add another dimension that empowers consumers
Consumers more often complains about less interaction and poor relationship between the seller and buyer because of online interface. But now the scenario will be changed a lot when consumers will be able to use AR for their brands and products. The visibility of the goods will be extremely sensitive due to which consumer can imagine the product on them and take a wider look without using the download feature. With the use of AR, sellers will be able to provide clear image of what they are selling and how authentic the actual product is which was not possible to portray with normal size images.
However, from buying expensive goods to the fulfilment of customer orders, Augmented Reality will alter the image of the retail involvement completely. Researchers exclaim that AR application has the capability to prevent or filter the destructive elements from the online shopping experience. Moreover, it promises to offer consistency and empowers consumers to take better decisions in best possible time frame. The product like clothes, utensils, furniture and various others will have a look in such a way that the consumer will be able to place them in the suitable required space to view how it looks. The things you could ever imagine in your mind by watching a product in a simple looking shopping application will be in actual visible in the mobile devices through AR.
AR Shopping Accessible for a Large Part of Their Market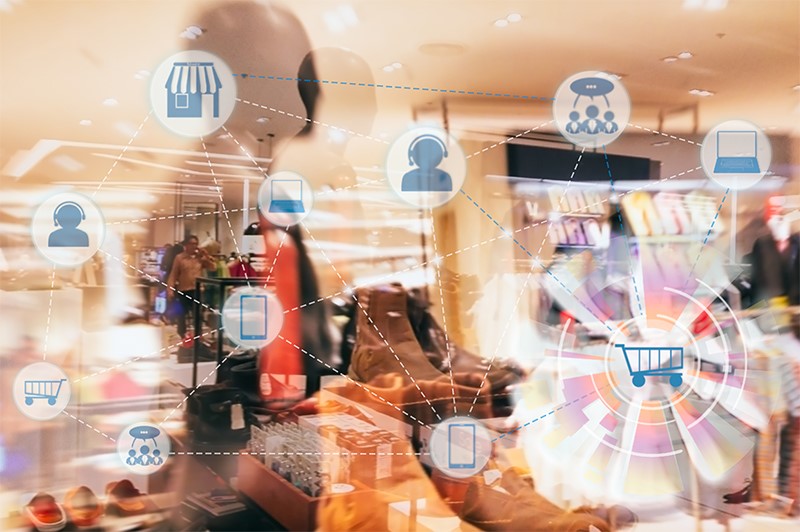 Pure cycles proprietor, Jordan has utilized the AR enabled application like Strava in his day to day life, but he was doubtful about the buyer's adoption till date. According to the retailer, AR application is enabled with high end features which consumers could download in their devices for free and then could use the same for the shopping applications which they were using since long. It will add a lot of friction to the shopping experience and indulge the buyer intensely than ever. Therefore, apple operating system has added the feature is safari i.e. already taking a lot of share of the web traffic and it is quite ready to boom the market.
In United States, Safari holds a half share of the market in term of mobile browsers and that is why iOS 12 with the AR enabled feature will explode the market at a high end. Since, apple has announced the AR quick look feature, shopify could actually enable the 3D models that can be viewed directly via safari browser in iOS 12 handsets. No need to use separate mobile application or use a bulky headset to explore the world of online market by the use of AR technology.
Want to hire shopify developers for shopify store development with AR integration technology?
Get a quote now
In various sectors, shopify sellers have already started the use of AR. They are modifying the search experience by using 3D modelled products integrated with augmented reality quick look feature. Hence, two major retailers on shopify, Pure Cycles and Horne have shared their experience of AR and successfully using the feature for better consumer traffic and returns.
Shopify AR Experience with HORNE
Horne is an online retailer that offers genuine and exclusive furnishing items. Because of their non-availability of the physical offline store, it becomes quite obvious to use AR technology for enhanced consumer experience. This is an application which is fruitful for the company in every sense because now customers could interact and feel the product with their naked eyes more closely and in a 3 dimensional directions. With the use of shopify AR, buyer will be able to decide whether the product compliments the space by placing it next to the things they already own. Ryan Walker, is the founder of Horne exclaims that his main objective for now is to empower the consumer and make shopping more comfortable by using the AR technology.
The control over the product visibility and how it looks will be in the hands of the consumers. Augmented reality needs no bulky devices or any external attachments. It is a kind of an application that will be integrated with the shopping browser and you can actually place the furnishing products next to the living space and experience how it can look, this way decision making abilities will sharpen and time wastage will be prevented. According to the Horne founder, involvement of the buyers will be more genuine than ever before if AR will take over the entire online market soon.
Take Away
Unlike past online market developments, AR accessibility will take time to astound the market. It is a genuine business feature application that assures benefits to both, retailer as well as seller. Augmented reality is the higher version of virtual reality devices in which you actually wear a gadget on your head and with eyes you can feel or explore the world of 3D very closely. The similar experience now you can hold on to your devices just by downloading the toolkit soon. Currently, shopify AR has an operational toolkit for online retail businesses so that they can design their very own experience.
The services included in the shopify AR are- 3D modelling partners and 3D warehouse application. Warehouse will be the place where 3D defined models will be saved for uploading and easily added to the AR Quick Look support in your store. The goal of the shopify AR is to enhance your experience and flourish its goals in order to make online shopping highly accessible, valuable and interactive than ever before.
Contact shopify partners to hire shopify experts with extensive knowledge of latest technology for taking your shopify store to the next level by integration of AR technology. Coreway Solution is a leading shopify ecommerce store Development Company with the team of expert shopify developers helps business owner to empower and expand their business online. Our devoted team focused on the requirements of clients, their target market, challenges and opportunities & create feature rich, functionally robust and state-of-art shopify ecommerce store.