So, you are looking to hire a Magento Web Developer Services agency in the USA? Probably, you have an idea to start an online store. Congratulations on your decision as online selling is the future. Also, it is great that you have opted Magento for your business.
But if you don't have the expertise to develop a Magento project, the best thing is to hire a professional Magento Web Development company. It might be a daunting task, as we have lots of companies flooding online claiming to be Magento Experts. This article will take you step by step in helping you hire a Magento Web Developer Services company in the USA.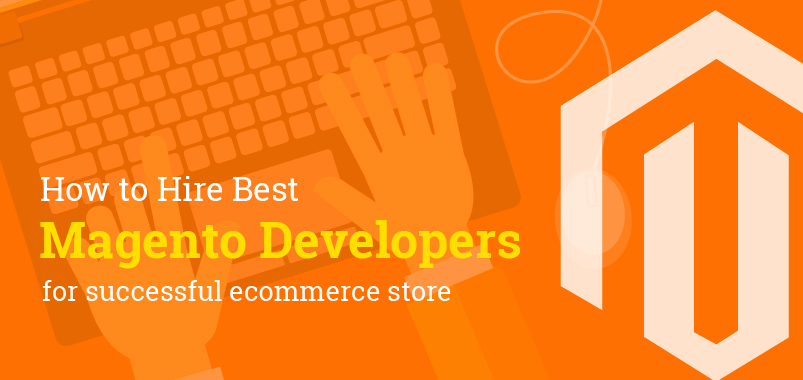 Image Source: Google
Let us quickly run through that, so you know what is the best way to hire your Magento Development Company.
Never overlook Company's Experience
This is the first thing you should have a look into. Checking the company's Magento Web Development experience, their past project portfolio, track records, client list etc. are mandatory. That will help you dissect their competence levels and core skills. Also, you should have a watch out for the type of projects the company has handled and how they have won their competition. These are the things you should check before hiring a Magento Web Services company in the USA.
Technical Knowledge of the platform
As Magento has vast functionalities, the agency you are looking to hire for your Magento development should have complete technical knowledge. Only such experienced people having expert knowledge in Magento e-commerce development can build an online store for you without any flaws. They should also be aware of all the latest innovations that is happening not only in Magento but all about e-commerce in general.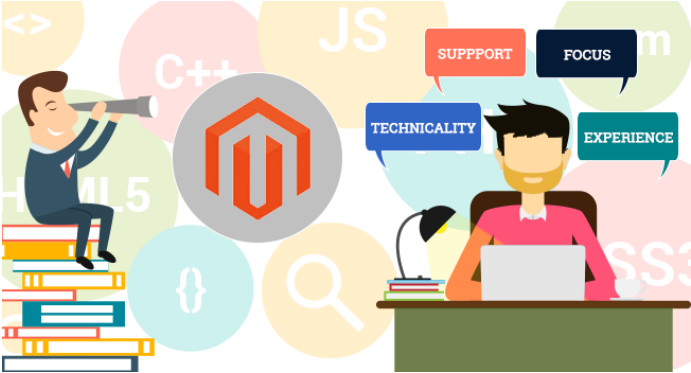 Image Source: Google
Be cautious about Cost and deadline
Cost and deadline are the two next important factors you should consider before choosing your Magento Web Development services company. Cost will help you decide if you can afford the agency or not. Deadline will give you an estimate of when you will get your product or website ready. But you should also accept the fact that cost might be high if you hire a reputed company and sometimes there might be missed deadlines. In that case, you should decide if you should compromise the cost and deadlines. Sometimes, it would be fair to compromise on such things if you are sure that quality of your deliverables is not compromised.
Effective communication
Depending upon the geography where you're in now, you should ensure that your client should have strong English fluency and command over the language. Because during the entire product lifecycle of your project you would be involved with the company via calls or mail communications and if your agency is not good at communication that would be a terrible headache, even if they are technically sound and have the ability to deliver things.
Do they follow standards?
Next thing to ensure is that if the Magento Web Developer Services Company follows the standard rules and coding standards in setting up your Magento e-commerce store. Whether they follow HTML / CSS standards makes your store compatible with all type of browsers and systems.
Only if you ensure that you have cross verified each and every aspect we discussed above, you can set yourself free and expect seamless delivery of your project.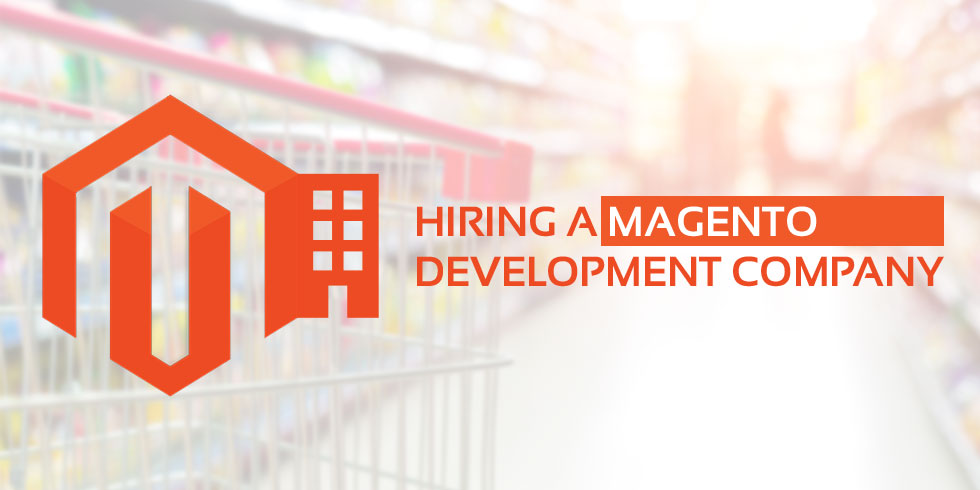 Image Source: Google
Coreway Solution deployed more than 60 magento development Solutions to clients from more than 10 countries so far. Check the magento store development portfolio. Get free consulting or free quote at Inquiry@corewaysolution.com & Info@corewaysolution.com