Magento Store Development
Custom Ecommerce Solutions
Magento Enterprise Development
PSD to Magento Conversion
Magento Theme Development
Custom Extensions Development
Magento Ecommerce Web Development
Magento has is at top position for E-commerce which provides solutions to individuals as well as to enterprises after considering their business aspects. It is new generation PHP based open source e-commerce solutions which has spread its branches globally. It provides the users with complete flexibility over appearance, content and the way their online store is functioning. With Magento your business can grab sky-reaching profits. Contact us for outsourcing such extraordinary Magento development services.
Every business's perspective is to maximize its sales, gain the confidence of clients, provide extensive feature to the customer with a user-friendly through their online merchandise. We at Coreway Solution help our clients in creating the online store to complete their respective goal. Coreway Solution will be helping hand for their clients to transform their old system into online business solutions which can connect all the in-build modules with no constraints and will automate their businesses with the ongoing demand of the market which will lead the organization in maximizing their profit. Coreway is now one of the few companies who is known as Magento 2 Development Company in India.
Theme
Theme design
Theme development
Theme Integration
Customization
Customize the core flow of Magento with us
Integration with third party through API
Maintenance & technical support
Extension
Extension installation/configuration
Extend features of extensions
Extension development to put it on the store
HIRE CERTIFIED DEVELOPER
Hire skilled experienced Magento certified developer either hourly/weekly/monthly
We can arrange weekly demo before starting.
Why Coreway ?
Why Coreway Solution for Magento Development?
6+ years of experience
220+ client base
750+ Web Apps Delivered
2000 Sq.Ft Secure Development Area
Served 21+ countries across 20+ Industries
Priority for customer Values than money
Less turn around time
Dedicated manager
My name is TY Smith from Digital Delux and we worked with Coreway Solution for about an year now. Their technical knowledge, their knowledge of the web and programming, their business logic knowledge and general troubleshooting knowledge have really made them an important assets for us as a company. Weather its small project, long project , dead timline, they always delivers us quality product on time. I ll highly recommend coreway solution.
Ty Smith USA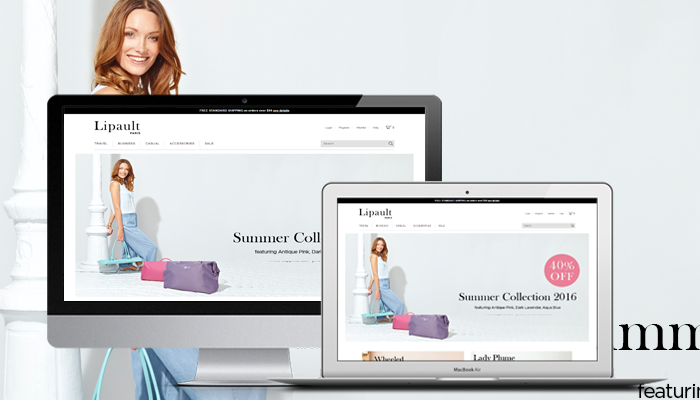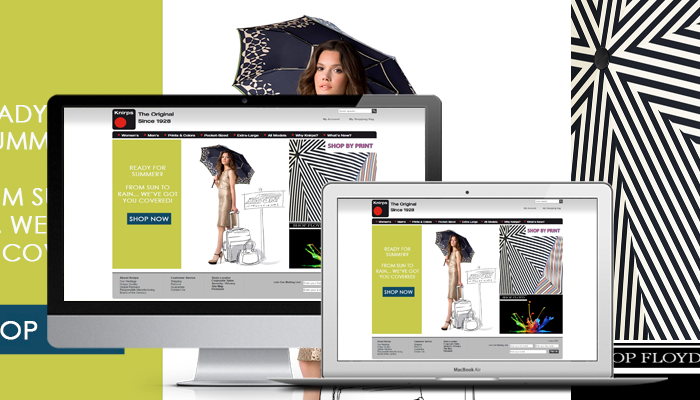 From Our Lab

After having read this article you as a reader would understand how Magento is leading player in the eCommerce Content Management Systems and why an upgrade to Magento 2 in 2017 is a must.
Assuming the reader has basic knowledge about Magento as a CMS Platform, we proceed to bring one's attention to the main features of Magento 2 and how it stands apart from its predecessor. The upgrade was made available to the general public in late 2015. However multiple users and testers confirmed the upgrade being clogged by bugs and issues, rendering the switch as a rather unnecessary and expensive experiment all through 2015-16. However many experts did claim that users keen on upgrading should patiently wait till start of 2017 for the popular platform to mature and for the creases to be ironed out. The upgrade is now 15 months old, fixed, tweaked and tuned to meet the expectations of its varied customer base. The wait is finally over.
Our subject matter experts on Magento 2 assure you that with more than a 100 Magento 2 extensions now available in the market and after many bug fixes – this is the best time to switch to Magento 2. It's definitely quicker, way more secure, scalable and comes with enhanced customization features. Several new online businesses are adopting the upgraded version to initiate their ventures. Many existing Magento 1 users are also upgrading with the news of the older version scheduled to be phased out gradually. Magento Commerce is actively reforming the merchant experience, enabling webstore owners to operate more efficiently and handle rapid growth, without scaling up teams.
Now if you are a seasoned user of the previous version you would know about the below mentioned issues cited by several existing users. And why we think the Magento 2 upgrade is a must and a remedy to all these problems.
Your Current site and system are not running smoothly, the orders do not come in seamlessly and you are using an outdated version with some critical updates missing. This is a perfect time for you to switch to Magento 2. This move offers vast improvements, and is definitely something one should start exploring, regardless of how well the current site is performing, more so if you're considering an upgrade project down the line anyway.
Do you have to face issues with your site, issues of performance? Then a migration or upgrade to Magento 2 could be your answer. Performance issues are caused by multiple reasons however with the combination of an upgrade and different third party installations one can be assured about never having to worry about site performance.
Are you worried about the compatibility of extensions in Magento 2? You can breathe a sigh of relief because the developers worked closely with all the big extension providers to ensure smooth transfer of all the existing extensions to Magento 2, while maintaining minimum data and functionality loss. However custom developed extension users may need to seek additional assistance to shield its functionality during the upgradation.
Now if you are someone new to ecommerce CMS platforms and are gauging the improvements the upgrade has on offer. Here is a list of the top five reasons where the Magento 2 scores over its predecessor.
Mobile Responsiveness: Magento 2 is an ecommerce CMS platform that pays its dues to a highly mobile responsive web design and layout. So many customers are increasingly accessing ecommerce sites from different devices starting with phones, tablets and widescreens. This feature makes any site standout while also making it easily viewable across changing device sizes and operating systems. A definite must have for folks who take their business seriously.
Speed & Improved performance: The upgrade promises a 20% jump in speed in comparison to its forerunner. E-commerce store owners understand the significance of increased site speeds and its direct link to Volume of Sales and the cascading effect of a Search Engine Optimized website. This increased speed is attributed to the Full-Page Caching built into the platform, enabling the pages to load faster, 1-2 seconds compared to the 5-10 seconds for non-cached pages. The improvement in page response and loading time is made possible by improving the way the application interacts with the browser. This is achieved by notably reducing the amount of data that must be returned from the server to render web pages by using the browser cache for storing assets. Even large store owners stand to benefit with the upgrade as it also handles multiple catalog pages without slowing down, making the switch scalable for large stores wanting to tap the potential of online business.
Easier Checkout Pathways: In comparison to the earlier version the checkout process in Magento 2 is more streamlined, resulting in the fall of average time spent by customers from the cart to a successful order placement. Even the backend of checkout process has been redesigned for effective management. Being a highly customizable platform is an added advantage and it requires less steps and customer information. On the way to the checkout a customer is brought to default guest checkout screen and is made to enter an email address. If matched with an existing customer record, one is given an option to checkout faster with saved information. Finally reducing the checkout time means drastically reducing abandoned carts whilst significantly increasing conversions. All guests can create an account in one click from the Thank You page post order processing. These features make customers keep coming back for more.
Easier Maintenance and Upgrades: The design of the upgraded version effectively reduces the complexity while ensuring stable maintenance costs. The version helps the user insure and prepare for the future by simplifying subsequent upgrades. This naturally means that one can periodically incorporate all the operational and functional bug fixes as and when Magento Commerce releases them, thus facilitating WebShop owners to drive higher sales with increased efficiency.
Secure Payment Gateway Integrations: The migration also promises many more payment gateway integrations unlike the previous versions. The new Magento platform comes with well chalked out integrations with PayPal, Braintree, and Authorize.net payment gateways. The Magento Enterprise Edition 2.0 also integrates with WorldPay and CyberSource. Both these versions provide enhanced security features while also maintaining the ability to naturally comply with PCI standards, varying from one payment method to the other.
These were some of the features that make Magento 2 a highly efficient eCommerce platform.
Magento 2 becomes a must have for all ecommerce businesses to ensure that both the merchants and the end customers are treated to a customized digital shopping experience while being equipped for even handling changing trends. Upgrading to Magento 2 is, as displayed by its features is not only a great idea for your online business but a necessary requirement.
However like most important decisions its always a safer bet to arrive at a business decision after having understood the full-blown implications of it. Which is why we at Coreway Solutions believe it's best to approach the decision well-armed with information. And with years of experience handling the platform and a list of happy and satisfied clientele, we know what works best for eCommerce on Magento platforms.
And like we have mentioned earlier Magento 2 is without a doubt the next-Generation solution that will fuel your business into the future. Welcome to the next-generation of online commerce! Go Ahead Jump on the bandwagon with Coreway Solution or get left behind.