Image Source: securityintelligence
Indian economy which has been traditionally dominated by cash has switched from cash-based economy to cashless economy in the phase of demonetisation as citizens found them paralyzed with no cash in ATMs and hands. An online counterpart of physical wallet referred as E-wallet has fuelled in the mobile economy with the augmented smartphone penetration coupled with rising internet adoption. Furthermore, E-commerce and M-commerce transactions have emerged as the most significant contributor has triggered the higher usage of e-wallet mobile app.
The dynamic nature of emerging market not only opens up opportunities for innovation and growth of the E-wallet market; but challenges also in terms of security. Many consumers are still afraid of using the E-wallet technology due to the fear of someone steal their payment information or other important data. To earn their trust by eliminating the prospects of data theft and make them feel secure; here we have prepared the checklist of how to win the battle of E-wallet mobile app.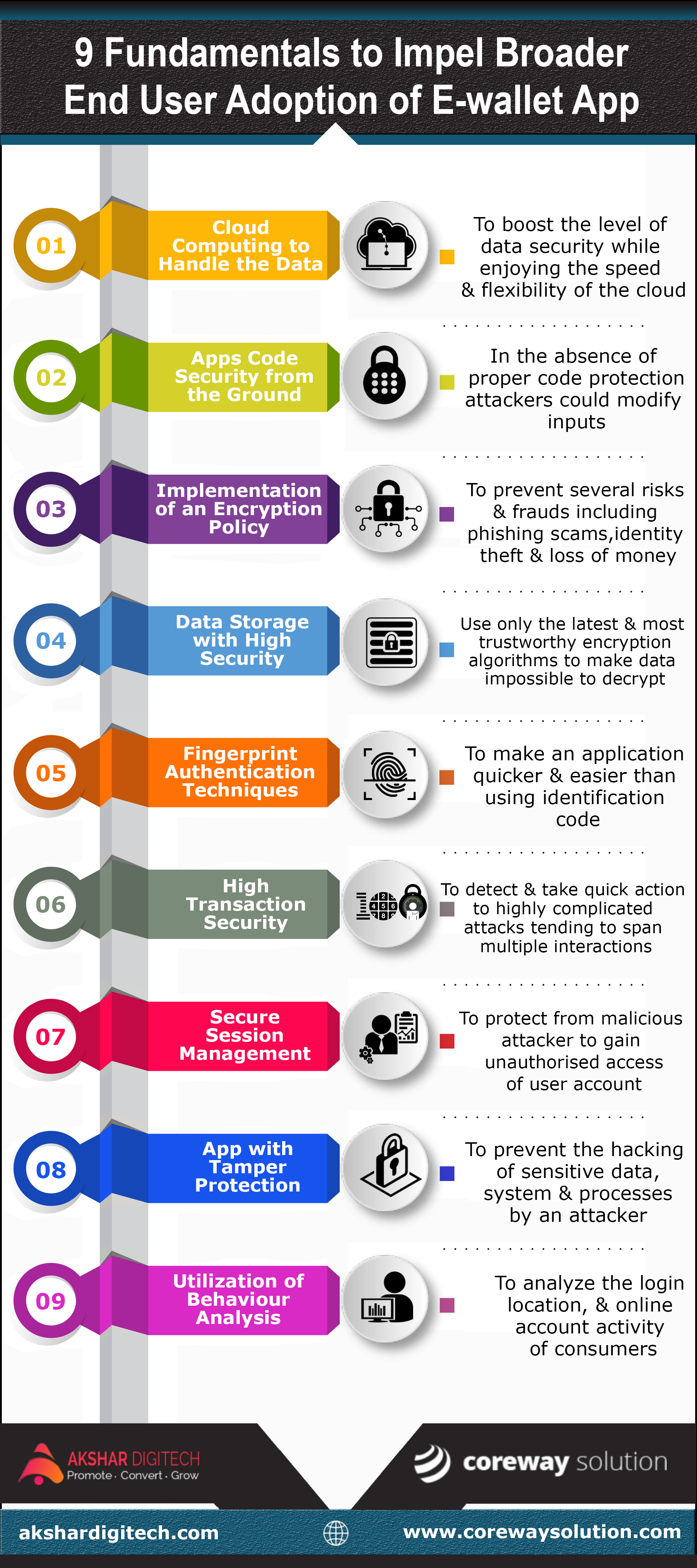 Originated in 2010, Coreway Solution offered feature-rich and fully-protected e-wallet mobile app development solution by which user can store and transfer their money, transfer wallet balance, pay bills and many more. With the aim to deliver the secure solution, our expert team conduct entire vulnerability check-up test to identify and eliminate any chance of vulnerability. To protect your app against the threats, we conduct a penetration test. Contact us if you want to develop a fully protected e-wallet app for all platforms that enhance the digital customer experience.