Right from the time of Ecommerce emergence, we have seen an unparalleled growth of Ecommerce businesses especially in the mobile saturated marketplace. The need of ease for shopping has seamlessly shifted online shoppers to employ a mobile device for the online shopping which is the focal driver of the phenomenal growth of Ecommerce business and this trend continues to rise from two to three digits. The adequate combination of disposable income augmentation with the mobile and internet penetration has opened the doorways of ecommerce business opportunities in 2019 and beyond.
Since cutthroat and crushing competition in Ecommerce business, to grow and beat competitors is anxiety-inducing with excitement. To survive in this ever-evolving and fast-moving Ecommerce sector is no less than war. It needs the proven strategies and the numbers of great decisions that are required to implement the right time. To help you we have prepared a comprehensive blueprint of creating an Ecommerce store with a unique user experience that encourages the visitors to become loyal brand advocates.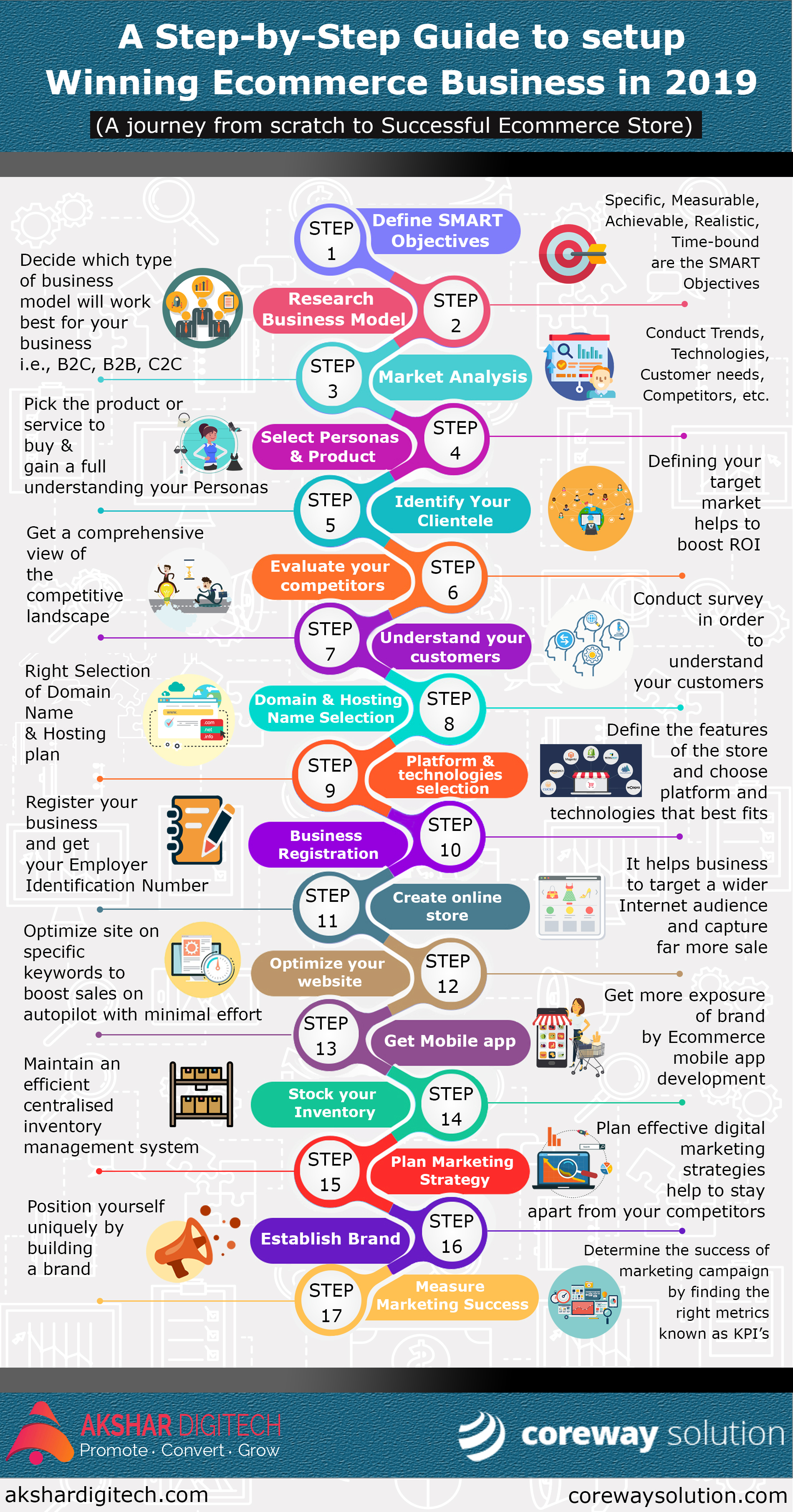 Contact us to develop an amazing and incredible Ecommerce website which will lead your business towards the success. Incepted in the year 2010, Coreway Solution is the customer-oriented ecommerce development company provides high-end and efficacious solution helps your business grow exponentially. To fulfil the needs of business our tech-savvy and highly experienced team strive hard and provide tailor-made solution with the high potential of transforming visitors into actual leads.