Bigcommerce Design & Development
Third Party API Development
Bigcommerce App Development
Bigcommerce Theme Customization
Bigcommerce Theme Development
Bigcommerce Store Redesign
Bigcommerce Development Services
Each industry is focusing on SaaS service to get quick, flexible and reliable solution for their business. BigCommerce is one of the popular CMS for hosted solution. BigCommerce offers an affordable monthly investment and maintenance to sell your products online. A most search engine friendly platform offers built-in marketing tools, powerful features, ability to handle high volume business and many more. They have best support team available 24/7.
We are leading SaaS eCommerce solution provider company in India. If you are a startup or a mature brand trying to make your business online than just pay monthly and enjoy the most convenient BigCommerce Development with our experienced developer. You can choose eCommerce developer to add into your team by hiring him. We at Coreway Solution are committed to combine expertise and knowledge together to create our customer's success story with BigCommerce.
Bigcommerce theme design
Get fresh look theme with our most experienced designers if you don't want to go with ready made themes offered by BigCommerce
Bigcommerce Customization
Don't want to go with conventional way of eCommerce? Customize your store as you need with our most experienced team at affordable cost.
Bigcommerce App Development
Let's create a package of different features so called app which are not available with BigCommerce with our skilled and experience Artisans
Support & Maintenance
We can provide support and maintenance services for your ongoing store. It comprises from managing products to help you in your regular store activities.
Why Coreway ?
Why Coreway Solution for BigCommerce?
6+ years of experience
220+ client base
750+ Web Apps Delivered
2000 Sq.Ft Secure Development Area
Served 21+ countries across 20+ Industries
Priority for customer Values than money
Less turn around time
Dedicated manager
My name is TY Smith from Digital Delux and we worked with Coreway Solution for about an year now. Their technical knowledge, their knowledge of the web and programming, their business logic knowledge and general troubleshooting knowledge have really made them an important assets for us as a company. Weather its small project, long project , dead timline, they always delivers us quality product on time. I ll highly recommend coreway solution.
Ty Smith USA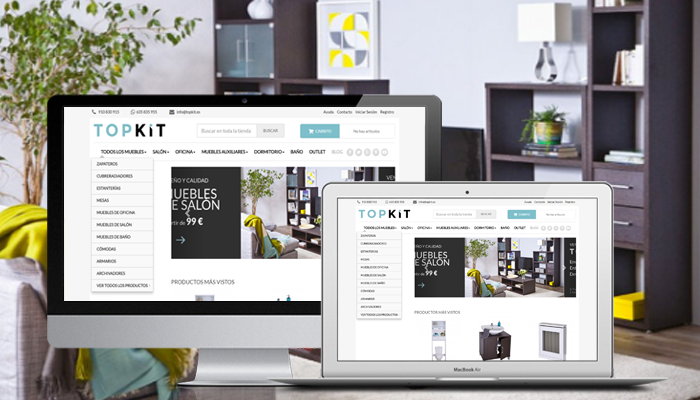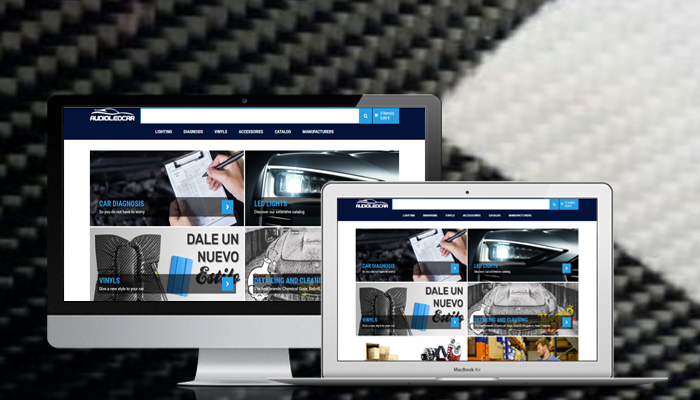 From Our Lab

Online stores are a very popular alternative if you're looking for a viable business model. They can bring some great benefits to new business owners who want to offer their products to a wide audience. If you want to start a business or improve your existing one, you need to own a website that could help you stand ahead of your competitors. A genuine and a remarkable website will help boost customer experience and enhance the brand's image. It will also increase footfalls and conversions. To get an engaging website for your business, you need skilled and knowledgeable e-commerce website developers, who would have the proper knowledge about creating an engaging website that could give your big break.
After consulting with a lot of ambitious Brand about what their idea of an all inclusive website will be, we have come to the conclusion that they intend for this new launch to take their business to the next level and meet users' needs in a way previous infrastructures couldn't. They prefer to usually build sites around the Shopify platform and clients and potential customers are also tempted by WooCommerce, These are the most popular E-commerce platforms. So let's compare Shopify Vs WooCommerce. Which looks the best? Which is the most flexible? Which has the best, most innovative features? Which offers the best value for money? Which, crucially, makes the most money?
Shopify Vs WooCommerce: – DESIGN
Any website without a design is a complete failure. For websites, design is everything. Users simply don't trust a site that doesn't have the right aesthetic or doesn't function as well as it could.
WooCommerce Design – As with many other aspects of the WooCommerce experience, when it comes to aesthetics the world is your oyster – you just have to put the hours in. Because WooCommerce is a plug-in created by WordPress developers WooThemes, you might also want to purchase a theme affiliated with them, however the plug-in can be integrated with any WP theme.
Shopify Design – One of Shopify's greatest selling points is its themes. In popular opinion, they look absolutely great even out of the box. Shopify comes with 11 different free design templates, each of which is mobile responsive, and has a variety of different colouring options. All of these templates have a fashionably sleek and clean aesthetic which makes it perfect for modern, forward-thinking websites.
Shopify's designs aren't created in-house; they're outsourced to a group of professional web designers who ensure they're as current and as engaging as they can be. There are even more paid templates available on the Shopify store which cost around $150. And they look great too or even better than the free ones.
If you are looking at building an E-commerce website, you cannot ignore the opportunities the web has to offer you. Internet is by far the biggest market and by creating a website you can actually begin selling products to the entire world; reaching new markets and customers with ease.
Let us not forget that the Internet has a very competitive environment too and one needs to stand out to be able to do well. Everything about the internet is what catches the eye of the customer and what works best for them. All you need to do is to follow a few steps to ensure that your sales are high:
Produce an appealing and attractive e-commerce website
Create an expert user interface
Make sure your idea is client friendly and appealing
Offer fabulous quality support
You need to offer flexible E-commerce solutions for website development which can change with trends and is an asset to the online market.
Another way of facing completion online is through pricing:
WooCommerce Pricing – It is absolutely free, if you have a website that is powered by WordPress, you can add this open source plug-in to your website absolutely free of charge. It may sound like it is too good to be true, but you can pinch yourself because it is.
The standard payment allows you to pay through easy ways like PayPal, eWay, Braintree, SagePay and Stripe. Another thing that needs payment here is the WooCommerce hosting. The payment needs to be done depending on the size and the ambition of the website.
Shopify Pricing – Shopify on the other hand have a range of packages, each offering a different deal and features (Basic ($29), Professional ($79) and Unlimited ($179)). Shopify is a hosted option with a more comprehensive set of features, and so any issues such as hosting or payment processes will be sorted as soon as you sign up. Whether it'll be as cost-effective as WooCommerce depends on your specific circumstances.
How Do Both The Platforms Help You Sell?
WooCommerce
Shopify
As open source software, WordPress is well known for allowing third party developers to create popular extensions on its sites. WooCommerce taps into that further by offering lots of interesting and exciting additions.
Athough you will probably need to install apps to make the most of the platform, Shopify offers significantly more free options.
A lot of companies find that WooCommerce does not match the integrity of their company software.
Shopify lets you download apps to create discount codes, offer gift cards, include product reviews, offer cart recovery system, sell on Facebook, print orders and a lot more which is more appealing to the companies.
WooCommerce gives you the freedom to sell anything anywhere. But some free features such as CSV uploads; facebook selling etc is chargeable up to £500 here.
All of these are taken care of at the time of sign up
When talking about Support and SEO:
Compared to Shopify, its blog is better organised and archives posts better – giving you a better chance of making a splash with your content creation techniques
Shopify handles basic SEO practices like meta information and site copy with ease. So long as your business is producing quality blogs, there's no reason to suggest you won't enjoy great results and strong user engagement