Mobile app development is a rapidly expanding industry. Businesses are building creative mobile app ideas to attract their target clients as the number of mobile and smartphones grows by the day. Using a mobile app to reach out to clients is suitable for both large and small businesses. When you use mobile apps for business, you can easily keep your audience engaged and interested.
Our mobile devices have become an integral part of our daily life. Almost everyone uses mobile apps for something, whether it's to play games, order food, get weather updates, or socialise. Businesses can utilise mobile apps to reach out to customers and enhance sales and revenue.With the growth of technology the mobile business application has become an essential marketing tool for all industries. But many business owners think that developing a mobile app design ideas is an unnecessary investment and too expensive. To know why your business needs a mobile app, read here.
Let's see how it affects one by one
1. Travel and Tourism Apps
Finding a large number of visiting places or tourist spots is not a piece of cake in any foreign land. Because of this, travelers opt for the Travel and Tourism app, which they go to enjoy holidays. The mobile app ideas pinpoints each famous restaurant, tourist spot, and several popular things available in a specific location, giving users full enjoyment.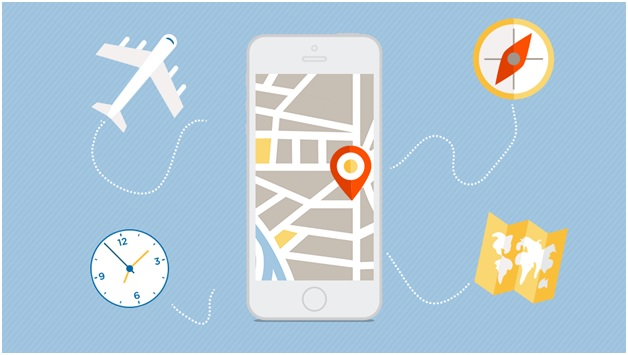 2. Mobile Payment Apps
Mobile payment apps are the best ways to streamline the entire payment process by simply allowing individuals to process credit/debit card payments with tablets and smartphones. Moreover, a few payment apps like PayPal, Venmo, Square Cash, and more also let users track the payment and print receipts of their made transactions. Very few Mobile app development companies possess such technical expertise as implementations of multiple payment options are tricky with the design aesthetics and also considering UI/UX part of the website.
3. Public Transport or Uber Apps
When you relocate to a new city or simply any new area of your current city, you may not have a good idea about buses to take for reaching to the destination. Public Transport App or Uber App will help you by suggesting the most suitable transportation facility so that you may reach your destination with the minimum possible hassle and within the stipulated time. However, this mobile app ideas should be an offline-operated app so that every individual may use it at any place.
4. Interior Designer Apps
Decoration of any home with appropriate furniture collections and other essential items is daunting. In this situation, app developers may launch an advanced interior designer app that captures an image of a user's room and helps its full visualization with the help of a wide range of interior design options, like wall paints, curtains, carpets, and similar others. The mobile app design ideas may even display the dealer of any selected product in a nearby locality, thereby easing the interior design process.Want to hire an iOS developer? Get a Quote Now
5. Fitness Apps
Fitness apps operating on different types of Smartphones and iphones are obviously the innovative app idea for this 2018. App developers may launch different fitness apps capable of providing information about appropriate workout and diet plan to reduce body weight or gain muscles.
6. Truck loader Apps
Many individuals want to deliver or shift goods to their respective places within a limited time. However, they often fail to approach the right professionals or get the right services at the right time. Hence, app developers should consider this factor and thus, develop a Truckloader App that provides valuable information about different types of vehicles capable of carrying goods.
7. Security Control Apps
Both homeowners and shop owners use a large number of security devices to install in their properties. Here comes the role of an innovative security control app that operates via Wi-Fi connection to control different types of security systems. Apps like vivint sky, frontpoint mobile, XFINITY Home, Protect America SMART Connect and more have made a difference to overall lifestyle of people who spend more time outside their homes. This app helps users to answer visitors at the door, get views of camera footage, sense different activities of safe or locker with the help of a Smartphone.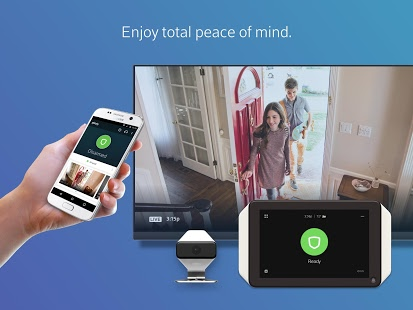 8. Disaster Alert Apps
Whenever you visit a place and face a storm unknowingly messing up your scheduled meeting completely, during this time, Disaster Alert App alerts you automatically in case of any natural disaster and gives suggestions about ways to save you from it.
9. Social Chat Apps
With the help of social chat apps, users will combine and use chat options offered by different types of social media, such as Instagram, Facebook, Twitter, and many more. In this way, the app will act as an effective yet ultimate platform.
10. Police Scanner Apps
Every individual wants to stay alert to the nearby criminal activities. Hence, startup app developers should consider this fact and develop a Police Scanner app, allowing users to view the wanted criminals in their area. The app should contain a quick press type of the alert button to inform the police immediately and display the location with the help of GPS.
11. Tax and/or Invoicing Apps
Tax App may prove to be the best mobile app idea related to expense management. This app will help you in calculating the number of tax users have to pay based on their income and make sure to avoid any mistakes in tax payments. In addition, if the app comes with the ability to generate invoices, it would further ease your financial hassles in the business. A few, such as H&R Block, TaxSlayer, and TurboTax, offer Android and iOS devices dedicated apps. The tax cum invoicing app thus helps in tax calculation and generation of invoices for almost every type of business transaction you do.

12. Ecommerce Selling Apps
Ecommerce selling app gives ecommerce stores to deal with each buying and selling operation, along with payments, with the help of their tablets or smartphones. mobile app startup ideas
Want to hire a dedicated mobile app developer? Get a Quote Now
13. Utility Apps
Utility app brings help to users at their doorsteps. With the help of this mobile app, a user may call to get help/services from different professionals, such as doctors, gas services, mechanics, plumbers, electricians, and many more, whenever there is a requirement for it.
14. Launcher Apps
Although there are many launcher apps available in the app industry, app developers should put effort into designing a launcher that can combine each major feature present in a potential launcher. This means it should contain interesting features in the form of a customized home screen, voice commands, and app drawers capable of enriching the overall user experience.
15. Music Apps
We all enjoy listening to music, whether while doing a workout or simply working in front of our computer screen. Indeed, the music app is a boon for Smartphone and tablet users, as it allows play favorite music of their own choice in no time.Conclusion These are the 15 best idea for mobile app development that will gear up your business no matter at what level you stand – startup or mid-sized venture. We at Conway Solution have skilled mobile app developers waiting to assist you in the best possible way. Discuss it with us if you want to project any of the above app ideas or have your app idea.