Setup & Configuration of openEMR
openEMR third party Integration
OpenEMR Solution
An electronic medical record (EMR) is a digital version of a paper chart that contains all of a patient's medical history from one practice. An EMR is mostly used by providers for diagnosis and treatment. Now OpenEMR is a fully HIPAA compliant HL7 compatible open source Electronic Medical Records solution. The only open source software in the medical industry whose source code is published and made available to the public, enabling anyone to copy, modify and redistribute the source without paying royalties or fees.
We at coreway solution aims to make the process at clinic paperless. And we found this open source very helpful and we customized this open source at very big level to provide end to end solution to each specialty of medical industry. Either it is General Physician or a eye specialist or dentist, we have available the customized solution for most of the specialty.
openEMR Setup and configuration
We gather the information about the flow of clinic and configure the openEMR accordingly. We always keep updated ourselves with latest features and updates in openEMR.
openEMR Customization
There is not any software which can directly fulfill all requirements of all clinics. In such case we provide customization service to make it what client need.
Hosted solution
For those who wants to be worry free about setup and infrastructure cost of openEMR, for those we can provide hosted openEMR solution.
Intranet setup
For the big hospitals, who want to setup openEMR within their infrastructure, we are able to setup openEMR in intranet and configure it to use within intranet.
Why Coreway ?
Why Coreway Solution for openEMR?
6+ years of experience
220+ client base
750+ Web Apps Delivered
2000 Sq.Ft Secure Development Area
Served 21+ countries across 20+ Industries
Priority for customer Values than money
Less turn around time
Dedicated manager
My name is TY Smith from Digital Delux and we worked with Coreway Solution for about an year now. Their technical knowledge, their knowledge of the web and programming, their business logic knowledge and general troubleshooting knowledge have really made them an important assets for us as a company. Weather its small project, long project , dead timline, they always delivers us quality product on time. I ll highly recommend coreway solution.
Ty Smith USA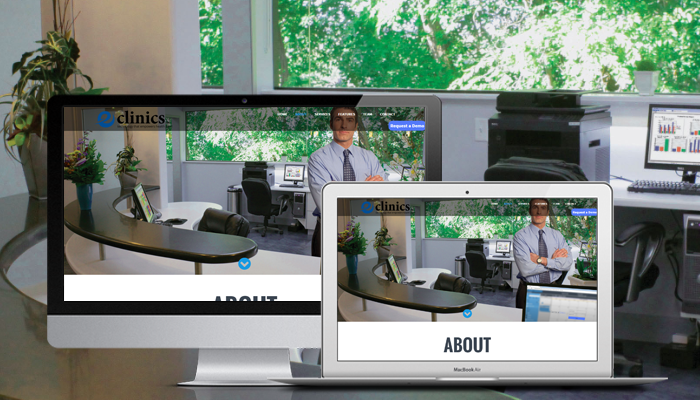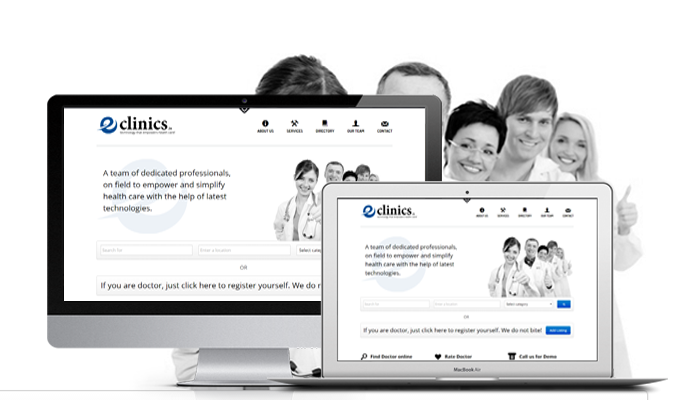 From Our Lab

One of the most common questions in the mind of any company requiring complete website development is this – Nearshore or Offshore? Software outsourcing is a highly common situation for companies today. While many argue that for companies that are solely dependent on the internet for their business require in-house software management and website development. However, the same doesn't hold true for all companies.
It is, however, true that big companies like IBM, Google and Microsoft tend to retain workers in India far better than smaller companies. But this too is changing.
Wider Range of Choices
Being the largest democracy in the world and one of the most information technology friendly countries in the world India provides companies around the world with high quality software support. While offshore software support may feel challenging, the process can be as simple as the offshore partner you choose. Finding the right offshore partner can solve half your troubles.
India has an unparalleled skilled manpower; it is the second highest exporter of software after the US. The country has more ISO 2000 certified companies than any other country in the world. According to National Association of Software and Service Companies (NASSCOM), nearly half the Fortune 500 companies now use Indian software services. NASSCOM estimates that nearly 82% of the US software export market considers India their favourite offshoring destination.
Faster Turn-around Time
While nearshore website development may seem faster at the first glance, getting consistent adherence to deadlines is something that can best be addressed with an offshore team. Indian companies have, over the years, learned to work along with timelines of their western counterparts. This ensures that there is no time lost between the two teams and each step of the process is concluded quickly and adeptly.
Indian companies are usually notorious for their slow turn-around time. That is, however, a thing of the past. Working closely with clients and partners abroad has ensured that these companies pull up their socks and radically change the nature of their processes. This has helped companies better their turn-around time while making sure they are still providing clients abroad the quality they require.
Easier to Manage
Having a nearshore website development team is easier to manage, without a doubt. Having your own team, in the same premises, city, state or country does make things easier to handle. However, with the growing number of software firms in India and their increased experience of working with clients based abroad, things have changed. Managing an offshore team is easy provided you have a team you can count on and have clear lines of communications set.
The most important thing to understand if you have an offshore team is to provide clear-cut briefs and a complete understanding of the scope of project on hand. Having a clear understanding of the deadlines of the various stages of the website/software development make it easier for clients abroad to keep a track of the work done.
Quality
Getting quality software professionals for a project may be difficult or cost intensive in many places around the world. Finding the right experts may not be possible in every location around the world. India, however, is home to some of the brightest IT experts in the world. Indian software companies are considered among the best by industry honchos and are trusted by brands around the world.
For companies seeking high quality software support and/or website development, finding a reliable, quality conscious company in India is simple. Making sure that the quality is maintained across all services is something that can best be done through specific briefing and constructive communication.
Security
A common refrain in the minds of clients when opting for offshore website development is security. India is only the 12th country in the world to have cyber legislation. The legalities involving cyber security ensure that India can provide high standards of software support to the world without compromising on the safety of their information.
High Skilled Population
Even a relatively small city like Nagpur, home to about 2.5 million people, has a huge concentration of students and skilled professionals. University towns like Nagpur are also home to a huge concentration of students which make it the perfect hunting ground for quality software professionals. In fact, the numbers of H-1B visas issued to offshoring partners have increased over the last few years, according to NASSCOM. Some analysts predict that more than 80% of the world's business process outsourcing services will come out of India by 2020.
Infrastructure
India's software infrastructure has gotten a major fillip over the last decade. From state-of-the-art business parks to IT SEZs, the country has invested greatly in making India a choice outsourcing destination. Companies in India have realized the importance of selecting the best technologies and infrastructure amenities in order to provide their clients and employees a higher standard of quality. The increased quality of working environment play a huge role on the productivity of the employee and are crucial for providing clients abroad the best standards of service.
Cost-effective
The most important part of offshore software and website development is the rates at which the job is completed. Unlike companies in other countries, India provides the most cost-effective website development and software development services in the world. For one time requirements or even for regular process outsourcing, India provides a large number of options for clients abroad.
In a Nutshell
Offshore software and website development Vs nearshore software and website development does not always have a simple answer. It is subjective and the answer can be different for different clients. However, as things stand today, offshore website and software development has bettered itself, in terms of quality, security and cost. Nearshore software development may work for companies that can afford it, but for those that cannot, India provides the best possible option. Offshore website or software development will continue to strengthen and increase the amount of takers it has around the world.