B2B Portal
Reducing the gap between Business to Business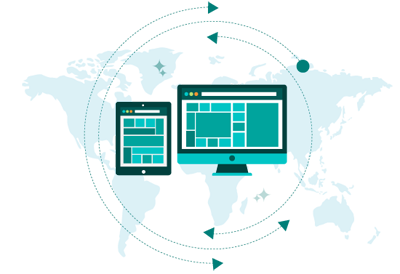 10+

B2B PORTALS

500+

WEB PROJECTS

200+

CLIENTS
B2B Portal Development
B2B involves the transactions between two companies or organizations like a manufacture and a wholesaler, or between a wholesaler and a retailer for eg: – car manufacturing company buying tires from different companies, glass for windscreens etc.
We Coreway Solution offer outstanding services for B2B development. Through an effectual portal development, your business gets help in exploring network across the globe. This portal will provide basket of information of your company to your customers. Through an effectual portal development, your business gets helps in exploring network across the globe. A portal is an efficient way to provide all information about your company, product and services to your end users. It is a mixture of attractive web pages, stunning features, and services that offers visitors a bundle of information at one place.
Interested? Let's discuss now...
Custom B2B Development
Our active and dynamic technical team will develop a portal according to customer needs which includes the stunning features that help your customer in gaining the knowledge of your company.
B2B Maintenance and Support
This requires after sales service, In this our people have a special skill with focused on client's query, resolving them on immediate basis and establish a personal relation with a professional attitude.
Third party Integrations
Define secure architecture for third party integration
Create API to interact with any third party
Create web services to let your data to be used for other platform
B2B content management
Content management is all about digitizing the all type of content like audio, text, video from the creation to permanent deletion and storage. Our best and knowledgeable team will help you to manage your organization's content.